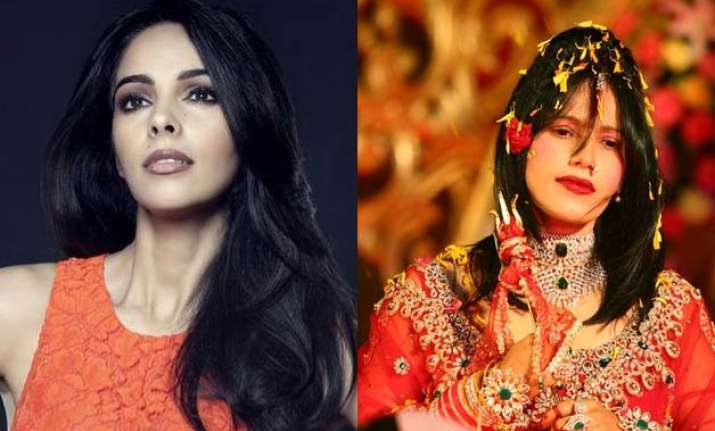 New Delhi: Whenever there is controversial news, there is a Bollywood movie. Controversies and trending stories are the best placed bets by filmmakers.
So, when the self proclaimed godwoman, Radhey Maa, made it to the prime time of all news channels, a producer thought it would make a good movie. Producer Ranjeet Sharma expressed his desire to do a movie on Radhey Maa.
Obviously, the question arose of the female lead of the movie.
Mallika Sherawat was a strong candidate for the role.
A controversial godwoman, a producer and Mallika Sherawat. Just when we thought we had all the ingredients for a masala movie, the actress backed out.
The movie titled Model Radhe Maa would have served as a resurrection tonic to Mallika's almost dead career in Bollywood. But we guess she didn't need that!
Mallika took to Twitter to rubbish the rumours saying she will not be acting in the movie. As if one tweet wasn't enough, the actress posted a series of them to confirm her absence from the movie.



She said that her name makes news and people take advantage of that! She also urged people not to spread false rumours.
Now, that the 38 year old actress has blatantly refused to be part of the film, we wonder who the next choice of the producer would be!