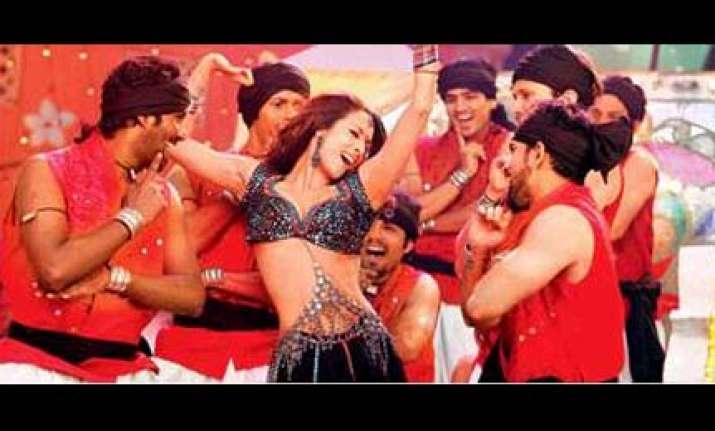 A couple of months ago, while visiting Bihar, Salman Khan's sister-in-law Malaika Arora Khan bought herself a pretty lehenga-choli with traditional sujni embroidery on it. At the time though, she never thought her outfit will help her months later, in her husband Arbaaz Khan's production Dabangg, says a media report.
Malaika Arora Khan's raunchy item number Munni badnam hui has grabbed a lot of attention.  
The song and its lyrics have a Bihari flavour. So, the outfits had to be synchronised with that. Malaika has three to four outfit changes in the song and while two of those were designed by Ashley Lobo (not the choreographer, one was co-designed by Malaika and her costume designer friend Rick Roy.
We say co-designed because Rick and Malaika showed choreographer Farah Khan the outfit Malaika had bought from a Bihari vendor, months ago. Farah loved it. She told Rick to design an outfit exactly like that one but with much more embroidery and glitter on it.
Rick says, "Farah Khan briefed me on this outfit, the description being very authentic and rustic. Malaika helped me with an outfit she had once bought from a local Bihar vendor. I went to Bihar and got in touch with local karigars who did the traditional sujni embroidery for us. We made it a little more filmy and added glam to the outfit. The jewellery too was bought from a nautanki company in Bihar."