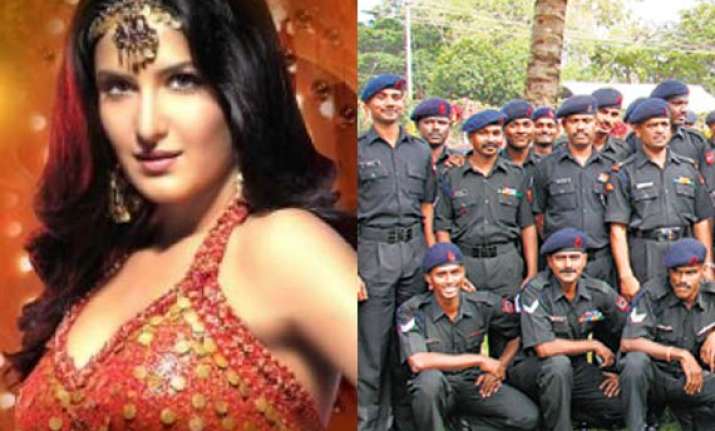 Jammu, Aug 2 :  Bollywood star Katrina Kaif today entertained Indian troops during a visit to a forward post right on the Line of Control (LoC) in Jammu and Kashmir. 
The 27-year-old actress also shook a leg with the jawans at the LoC in Jangarh in a forward area of Nowshera sub-sector in Rajouri district.

After her interaction with the jawans, who were happy to receive her at the forward post, Katrina had lunch with them, a senior Army officer of 16 Corps told PTI. 
Katrina, who is on a three-day visit to the border state, also briefly took part in a counter-insurgency training exercise to get a first hand experience of what jawans in the border areas have to go through.

She also took part in firing, rope climbing, river crossing exercise during the training drill.

The 'Raajneeti' star danced along with the jawans during two entertainment programmes in Nowshera Brigade in the district. PTI