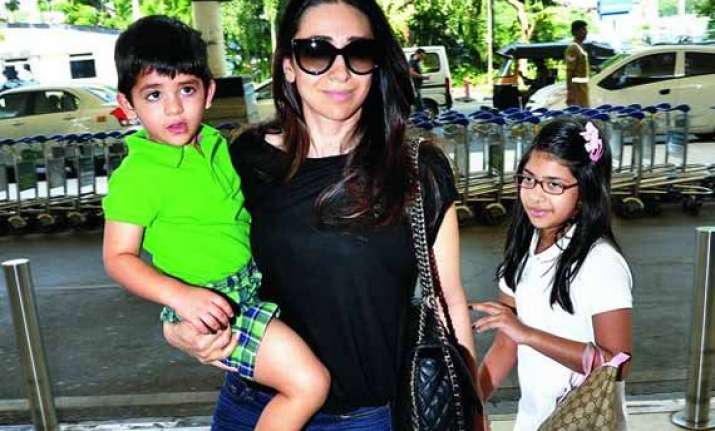 As a mother, Karisma wants her children to grow as strong and responsible individuals at their own pace.
Karisma does not want to get back into films as she wants to spend some time with her two children. The actress says she cannot think of being away from them for a long period of
time.
"It is my personal choice and preference. I think my children are very young and when we do a film, it takes many days to complete a film. I want to be around for my children. I think I feel happy as a parent," said Karisma.
Acting may have taken a back seat after marriage and motherhood but Karisma feels she is still loved by her fans.
"In a way, I strike a balance with masses and classes. I also have that connect with the audience and I am thankful to my fans that they want to see me. Commercials don't consume a lot of time. I just did a book last year. I did a radio show. So, I like doing different things and that keeps me busy and
active apart from parenting," she said.

Karisma feels young women should lead a healthy life to be active in life.
"I want to propagate to young women out there, you are beautiful as you are and you must lead a healthy lifestyle -eat correctly and go to gym or do yoga or do something - everything in moderation - that's all," she said.