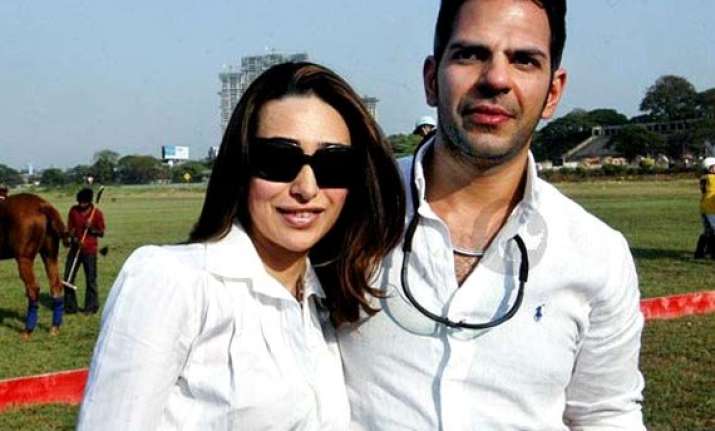 New Delhi: Bollywood beauty Karisma Kapoor and her estranged husband Sunjay Kapur have failed to resolve certain issues, which have resulted in the delay of their divorce.
With mutual understanding, the duo had filed for a divorce petition, during the start of this year and had also settled most of their issues, outside court.
However, during the recent hearing that was to pass the final decree of their separation, both Sunjay and Karisma broke down to severe disagreement and have now ended up pushing their divorce story to 2015.
The Kapoor pair was present in court along with their respective lawyers before principal judge Laxmi Rao.
Also read: Karisma Kapoor dating Sandeep Toshniwal (see pics)
But both failed to agree to the terms of a trust being set up for the welfare of their two minor children, a nine-year-old daughter and a much younger son.  It has been learnt that the whole tussle began with Karisma voicing her control of having more trust on children following which, an irked Sunjay posed unwilling to let go.
Karisma wanted to have more say and control over the trust than she was getting and Sunjay was unwilling to let go of his control, it was learnt.
When both sides got loud in court, the judge put her foot down. She directed them to come back with a final settlement, after working it out amicably outside the court, or withdraw their joint petition for divorce under the Hindu Marriage Act.
Also read: Karisma Kapoor opens up on what sister Kareena means to her
Sunjay was the first to move the Bandra family court on May 31. He filed a custody petition for the children, saying Karisma was seeing someone else.
The court has demanded a final settlement to this by February, next year.