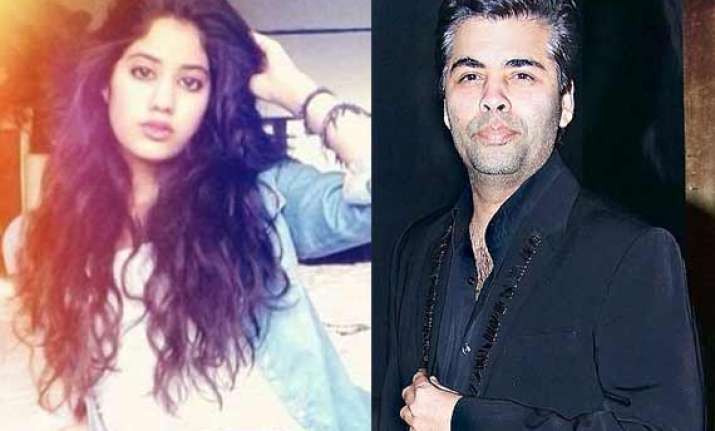 New Delhi: She is surely one of the most awaited future stars of Bollywood and looks like she is all set for it. We are talking about Sridevi's cute daughter Jhanvi Kapoor who is groomed up to sparkle in the industry.
And as per leading daily, its going to be grand debut with
Karan Johar
leading the responsibility. Like 'Happy New Year' which gave a kickstart to
Alia Bhatt
, Varun Dhawan and
Sidharth Malhotra
, the filmmaker is going to take Jhanvi under his wings for her big Bollywood debut.
Johar shares a great bond with Kapoor family and is in discussion with them about Jhanvi's debut for months.
Jhanvi, on the other hand, is following a strict diet under her mom's supervision and is being made familiar with the stardom. Sridevi, who did her comeback with much applauded 'English Vinglish' is taking keen interest in grooming her daughter
And we are sure Jhanvi is grasping all the lessons quiet sincerely. We think both mother-daughter will make a good combination and what if Jhanvi marks her debut with her mom itself in KJO's next. Well, you never know what is in store.