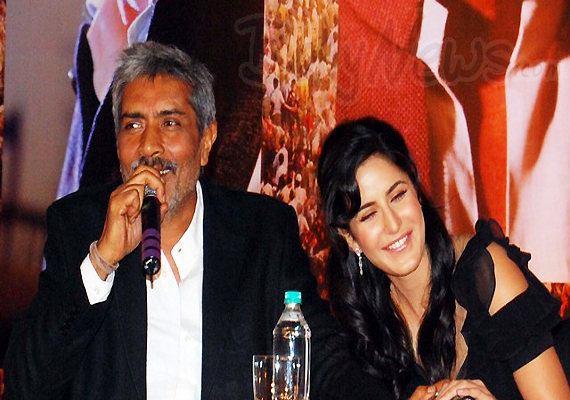 Mumbai, Mar 30: Filmmaker Prakash Jha is full of praise for Katrina Kaif, saying the 'Raajneeti' actress is one of the hardest working souls in the film industry.  
In Jha's political thriller 'Raajneeti' (2010) Katrina played co-actor Arjun Rampal's wife, who later enters politics. Besides Rampal, the blockbuster also starred
Ranbir Kapoor
, Ajay Devgn, Nana Patekar and Manoj Bajpai.  
"She (Katrina) is one of the hardest working souls in the industry. She is someone who would try and make every scene...shot perfect. She will not leave anything half way.  She memorises and understands everything properly and then bring it on screen naturally," Jha told reporters here after the launch of a book on the film last evening.  
"She even dubbed for the film herself for 39 days till she got every word perfect. She is a good actress. One thing that impresses a director is to have an actor who is completely dedicated to work and Katrina is one such actress."
The book, 'Raajneeti - The Film and Beyond', is edited by Pooja Verma. It describes how the film was conceptualised and made.
Reportedly, the 60-year-old filmmaker would again team up with Katrina for his forthcoming film tentatively titled 'Satyagraha', said to be loosely inspired by Anna Hazare-led anti-corruption movement.