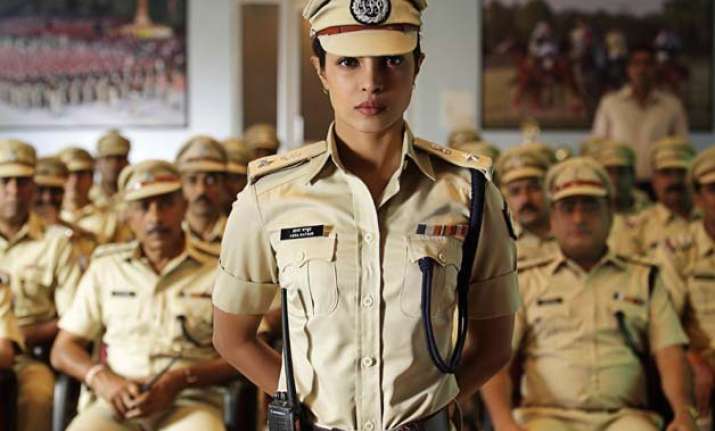 Rating: **1/2 (2.5/5)
Star Cast – Priyanka Chopra, Prakash Jha, Manav Kaul, Rahul Bhatt
Director – Prakash Jha
It has now become a trend in Bollywood to make a sequel of a successful film as it then has a higher chance of minting moolah at the box office. But what is to be understood is that no film without a strong script can guarantee success, even if it is a sequel of a blockbuster.
Clearly, Bollywood has not steered clear of this fact and this is the reason that two sequels have come our way within a month's time. Firstly, it was Sunny Deol's 'Ghayal Once Again' and now it is 'Jai Gangaajal'.
Prakash Jha is actually a maverick film-maker but somehow his last few films have not been much appreciated be it 'Chakravyuh' or 'Satyagraha'.
In an attempt to regain his streak, he has fallen back to one of his most successful film 'Gangaajal' and has come up with its sequel.
Starring now internationally acclaimed Priyanka Chopra in the lead, the film seems like a mixture of Jha's all previous ventures.
The story revolves around a small town in Central India called Bankepur which is severely plagued with issues like corruption and land grabbing. There lives a cop in the town Bhole Nath Singh (Prakash Jha) who is actually the right hand of Bablu Pandey (Manav Kaul). Bablu, a master of illegal activities is the root cause of the corruption in the city.
As BN Singh rejoices being hand in glove to these corrupt politicians, Abha Mathur (Priyanka Chopra) takes over as the DSP and brings about a change in his outlook.
Abha's only mission is to teach all the corrupt politicians a lesson and re-establish law and order in the town that has completely forgotten it.
The plot of the film is quite basic and offers nothing new. Every situation that arises in the film has been seen before and thus 'Jai Gangaajal' becomes extremely predictable. Mainly revolving around land grabbing, the film further digs in to issues like molestation and suicide.
Prakash Jha still seems to be in the hangover of his previous films. 'Jai Gangaajal' actually takes off on a promising note but soon turns into a regular Jha drama. His direction offers nothing new to the viewers neither it comes close to that of its prequel.
The main highlight of the film would be the stunning performance by Priyanka Chopra, in spite of a loosely written character. She pulls off the action sequences brilliantly and even mouths some whistle-worthy dialogues. Had her character written with more nuances, this would have been amongst her best performances.
Prakash Jha as an actor is the surprise element of the movie. He seems comfortable in front of the camera and delivers a fine performance.
Manav Kaul as the antagonist does a fine job. He is brilliant in few of the scenes.
The music of the film has nothing extraordinary and the background score goes well with the plot the movie.
Overall, 'Jai Gangaajal' fails to live up to the expectations and remains miles behind its prequel. Looking like a rehashed version of the similar kind of films, it can only be watched for Priyanka Chopra's 'dabangg' cop avatar.