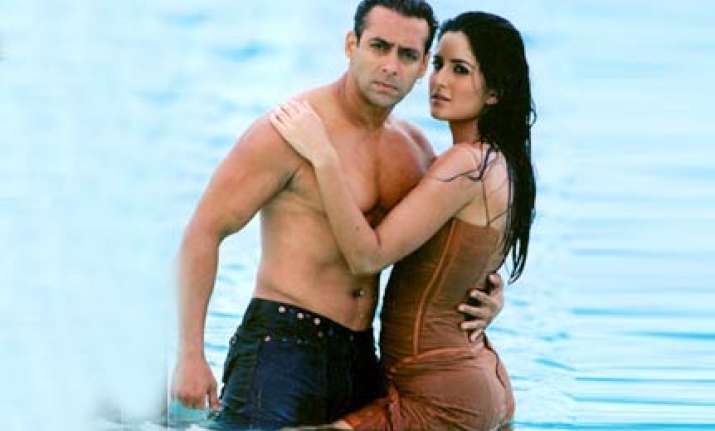 Bollywood star Salman Khan and his erstwhile girlfriend Katrina Kaif have finally called it quits. Salman Khan has finally admitted that he has broken up with his longtime girlfriend. "I have broken up with Katrina", said the 44-year-old acor in a recent television interview.  
At a public event last week, reports HT City, Katrina, too, had said: "I am not in a relationship right now. Though I have plans for my wedding, there is no one in my life right now."
The HT report says, a close friend of Salman has revealed that problems started during the shooting of Salman's film Wanted last year.
"They are definitely not together any more. Salman was really depressed during the shooting of Wanted.. he won't get any calls from Katrina, unlike earlier. But, he made sure he stopped stressing about it and they're friends now. It wasn't a bitter breakup."
Katrina has been missing from most events organized by Salman Khan for his charity, Being Human, in the past three months.  
"She's also been staying away from Salman's family gatherings, even though she still visits his house as a friend", the report quoted a source from Katrina's camp. 
Salman's spokesperson, the report says, however continues to deny reports of the breakup. He says: "He did not give such a quote. He doesn't talk about his personal life. He just repeated the anchor's question and they (the channel) played it on a loop. We are very upset."
The report says, speculation is now rife that Salman Khan may have moved on. While actors Zarine Khan, Sonakshi Sinha and Kangna Ranaut have been linked to him in the past two weeks, a friend of Salman said Zarine may be the "the one". "He's closer to Zarine than with any other actress at the moment", she says.  
Salman's family and friends are upset at what they call this invasion of privacy. "Media should respect their privacy and not interfere", says brother-in-law Atul Agnihotri.