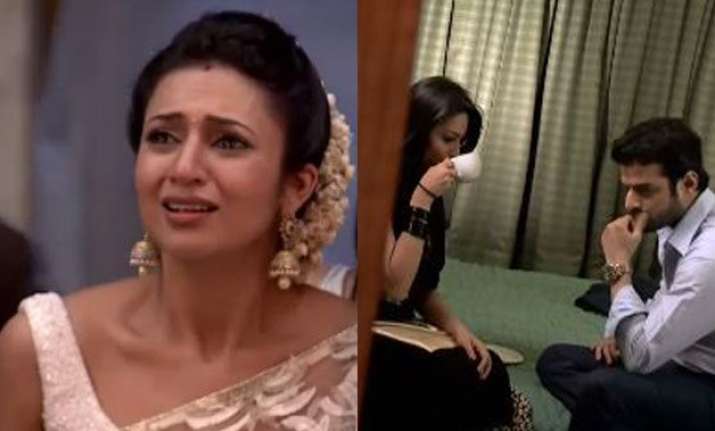 New Delhi: It is time that Raman Bhalla understands that maybe his and his ex-wife Shagun's secret cannot be hidden from his beloved wife Ishita. The deep secret which they are hiding from Ishita is that Shagun is the surrogate mother of Raman and Ishita's child.
In the upcoming episodes, viewers will see a new twist to the story. Ishita will join a fitness club where she will run into Shagun. Seeing them together, Raman will lose his cool and think that maybe Shagun will spill the beans on the truth they are hiding.
Thankfully for Raman, Shagun is a changed person and ruining his life is not on her agenda anymore.
Back home, Raman loses his cool again on seeing Mihir. For all the fans of the hit show 'Yeh Hai Mohabbatein', we have some good news. Mihir will be released from prison by the police as they had no strong evidence which proved that Mihir killed Raman's younger sister Rinky.
After the family members calm him down, Raman will realise that maybe he was wrong about Mihir. His brotherly love for Mihir overflows and he hugs him too.
But now, the question is if not Mihir, then who killed Rinky? Was it someone who disliked Rinky or an enemy of Raman? We will keep you posted on this as the story advances.