Follow us on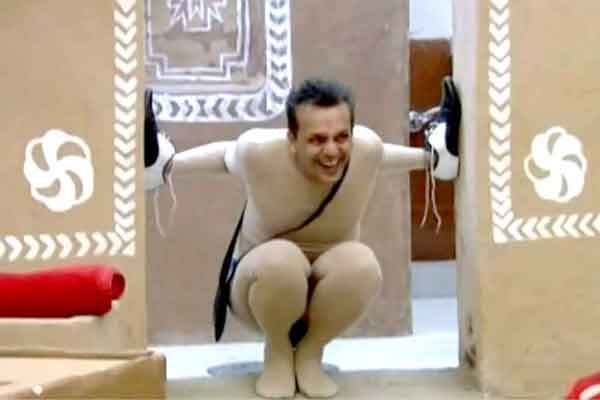 Mumbai, Nov 21: Actor and fashion stylist Imam Siddique, participating in the sixth edition of Bigg Boss reality show, was thrown out of the Bigg Boss house after he had a midnight fight with another participant Aashka. 
47-year-old Imam Siddique has been a fashion model and actor in his younger days. He is also a well-known anchor  and was behind the makeover of Mona Singh's character in Jassi Jaisi Koi Nahi. He was also the host of Style Addict on UTV stars. 
 Aashka Goradia is a TV serial actor who has worked in serials like Saat Phere, Laagi Tujhse Lagan, Sindoor Tere Naam Ka, Kahiin to Hoga and also did a reality game show Jet Set Go. 

Acording to a source, Aashka said nasty things about Imam to Nirahua, saying he would spread dirt around and that he was in the house to play a game. While having dinner, he kept taunting Aashka and telling her that she should not talk while eating. He was also imitating her cry-baby behavior. Aashka taunted him in return, and spoke to him in Imam's feminine style.

Imam apologised to Aashka for his behaviour but later in the night, he wore Aashka's clothes and started doing antics like brushing his teeth. When Aashka and Nirahua reacted to this, he got angry and locked them inside the house. After that, he removed his clothes in front of the camera.

The unstoppable Imam, broke some earthen pots, and threatened to burn down the house. When he went out of control, then at 3.40am, the production team had to intervene and asked him to step out of the house. They kept him in an isolated location and tried talking to him, but he was abusive.


Finally the channel decided to throw him out of the Bigg Boss house.