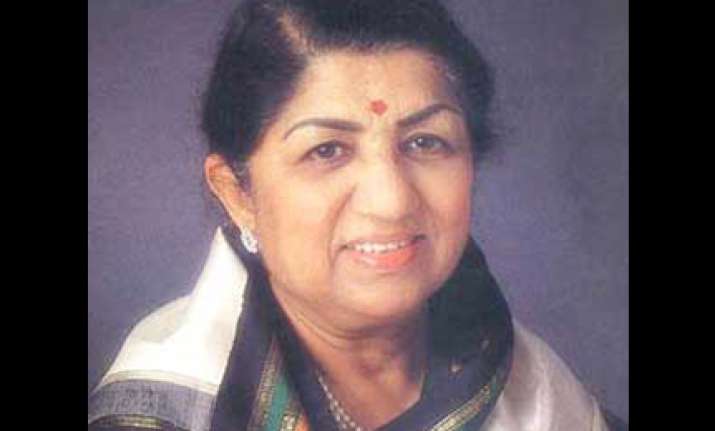 Her golden voice has enthralled millions and as the grande dame of Indian music  turns 80 tomorrow, Lata Mangeshkar says her only wish is to continue singing till her last breath. 
The icon, who first broke onto the music scene with 'Aayega Aanewaala' in "Mahal" (1949), is considered the greatest playback singer in the Indian cinema with more than 50,000 songs to her credit. 
Looking back at her glorious six decades in music, the singer says, "Anybody will feel good but now that I'm turning 80, I feel extremely great. It's always a charm to age gracefully." 
Talking about her colossal achievements, Lata says she is completely satisfied with her life and career. 
"Whatever I achieved is by God's grace. I'm completely satisfied and content with my life and career. I want to continue singing for the rest of my life," the legendary singer told PTI. 
When asked about her plans for birthday, the singer says she will be busy attending to calls from well-wishers from across the globe. 
"My whole day will be spend attending to the well-wishers, who call me from the different parts of the world but there is nothing special planned for the birthday. It will be a usual affair with family members," Lata says. PTI