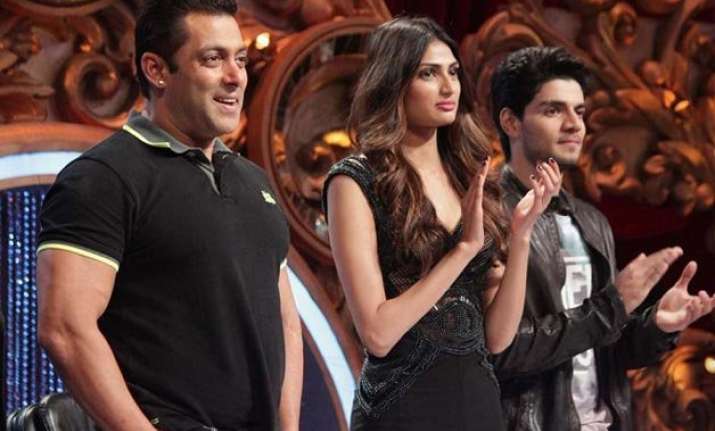 New Delhi: Actor Salman Khan is being the doting godfather that every newbie in Bollywood could wish for. He took it upon himself to launch the acting careers of the children of his friends Aditya Pancholi and Suniel Shetty.
With 'Hero', Sooraj Pancholi and Athiya Shetty will be debuting in Bollywood. This Nikhil Advani directorial is a remake of the 1983 movie directed by Subhash Ghai.
As the co-producer of Hero, Salman has been taking keen interest in everything related to the movie. He sang a song, 'Mai Tera Hero' for it that was very well received. Then he took control and cropped the movie by 30 minutes. Salman also removed a lip-lock scene between the lead pair.
Today, he took to Twitter to launch the latest romantic song of 'Hero' titled 'Khoya Khoya.'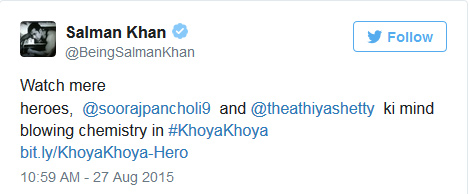 The lovely song has all the shades of a Bollywood number - soulful music, meaningful lyrics and beautiful locations.
You can watch the video here: