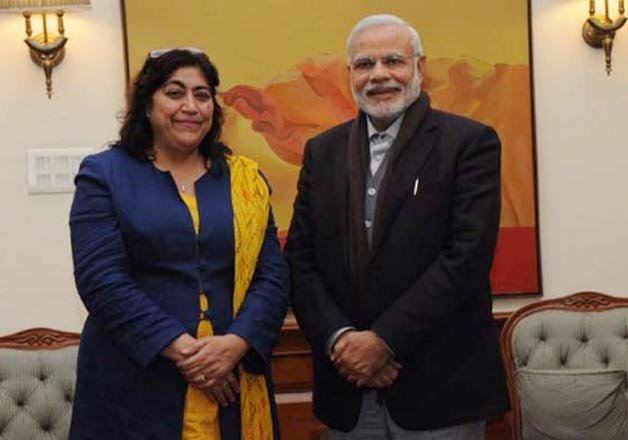 New Delhi: Indian-origin British filmmaker Gurinder Chadha, who is in the country to scout for locations for her upcoming film on Partition, met Prime Minister Narendra Modi here.
The 55-year-old 'Bend It Like Beckham' helmer took to twitter to share the picture in which she is seen with Modi.
"Move over @BarackObama @MichelleObama @GurinderC got an Indian film to make on the partition of India! #tolerance," Chadha posted.
The director's upcoming movie is based on the book 'Freedom at Midnight' by Larry Collins and Dominique Lapierre.
The cast of the film is yet to be decided.