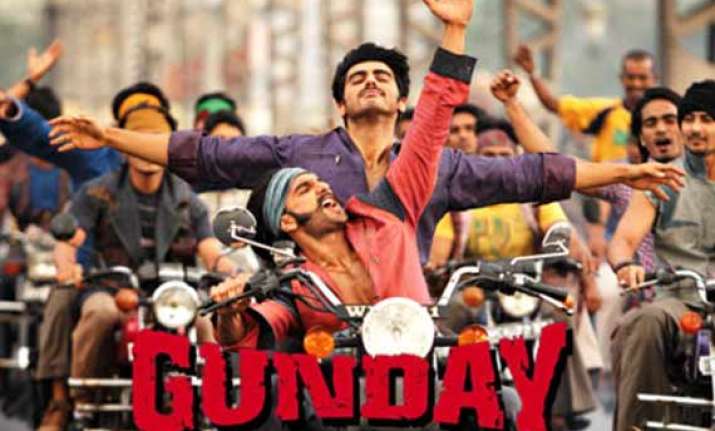 Gunday is a masala flick with no necessary ingredients and innovation. Sadly it's disappointing.
Ratings
-**
Cast-
Ranveer Singh
,
Arjun Kapoor
,
Priyanka Chopra
, Irrfan Khan, Saurabh Shukla
Director-
Ali Abbas Zafar
Music-
Sohail Sen
All that glitters isn't gold, it goes perfectly for Gunday, which is striking in first look, but dull when watched closely. The entire hullabaloo surrounding the drama for its fast-paced narration, music and big actors, isn't justified here. Gunday packs the old stuff and tries to set an innovative criterion of friendship. But it fails to set any such benchmark, which could have been called as a new era of bromance.
Director Ali Abbas Zafar who failed with his debut flick Mere Brother Ki Dulhan will still have to work hard to taste success. He plays with the periodic war of India-Pakistan but doesn't provide an accurate outline.