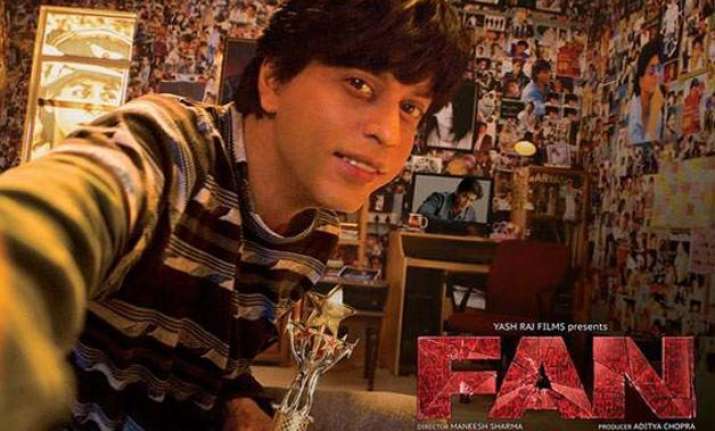 New Delhi: Bollywood superstar Shah Rukh Khan is working on a really busy schedule these days. The actor was last seen in Rohit Shetty's 'Dilwale' also starring Kajol, Varun Dhawan and Kriti Sanon.
Although the movie received mixed reviews, SRK's chemistry with Kajol was well appreciated.
And now, the actor is all set to hit the silver screen with a new film this year. We are talking about the much-talked 'Fan'.
Helmed by Maneesh Sharma, the movie became talk of the town for the double role that SRK will be seen playing in the film – a superstar as well as his biggest fan.
While the film's teaser has thrilled audiences, Shah Rukh believes 'Fan' to be the most difficult as well as special film of his life. "'Fan' has been the most difficult film of my life and at the same time it's the most special film as well," SRK was reported as saying.
Amid high anticipation around the film, director Maneesh Sharma has finally revealed what the movie is all about.
"Fan is not just about the love of the fan for his favourite superstar. In the film, eventually Gaurav and Aryan are pitted against each other and it's the superstar who plays the nemesis to the fan," Maneesh told a daily.
SRK, who plays twin characters, will also be seen in two different ages in the film. He confirms, "What I do in Fan is what the film is about. Gaurav is 25 years old in the film and it's not because I want to play or look like a 25-year-old in my film. It's a story about a 25-year-old fan and a 45-year-old superstar. The character of Aryan Khanna has still not been introduced so when we reveal his look, the difference should be evident. When the comparison will come to the fore, it will look really beautiful, Inshallah!"
According to the media reports, the movie will also have an action sequence where Shah Rukh Khan will be seen fighting both as Aryan and Gaurav.  
'Fan' is expected to hit the theatres on April 15, 2016.