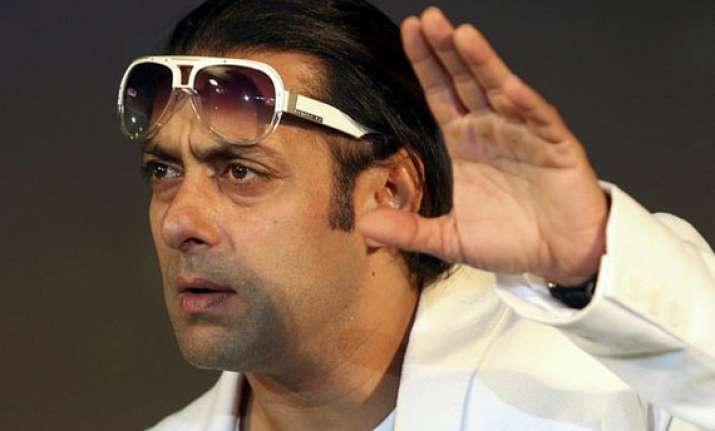 Bollywood star Salman Khan made a stopover in Dubai over the weekend for the announcement of the celebrity cricket league matches on his way back to Mumbai.

At the Dubai event, when he was referred to as Salman bhai on the dais, he snapped, "Don't call me bhai! I've got two sisters that's more than enough!"

Later when Suniel Shetty, who was also present, referred to him as Bhai, he retorted, "Sohail and I were five and 10 years old when we came to your wedding why are you calling me bhai?"

By the way Salman turns 46 next month and Anna is just four years older.

Also seen at the event were Sonakshi Sinha, Kangna Ranaut and Sohail Khan.