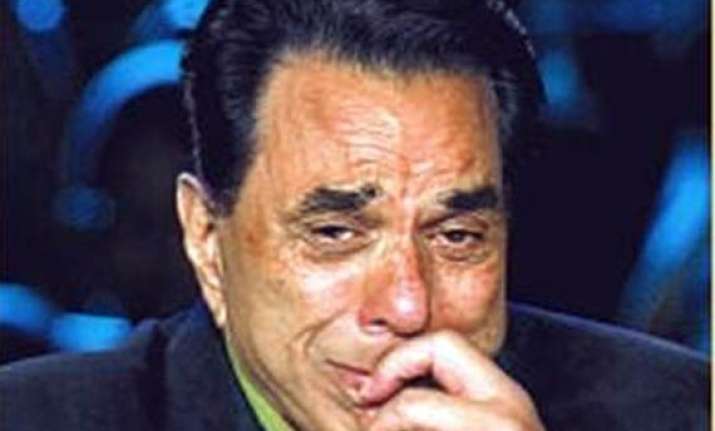 Yesteryears' He-Man Dharmendra wept on a reality show, as a contestant began singing Jeena Yahan, Marna Yahan, a Mukesh song from Raj Kapoor's film Mera Naam Joker.
 
13-year-old boy Prajwal was soulfully singing the song in the talent hunt contest, as Dharmendra delved into memories of his time with showman Raj Kapoor in his heydays.

There were plenty of smiles and tears down Dharmendra's cheeks, as he listened to the soulful tunes belted out by the boy.