Follow us on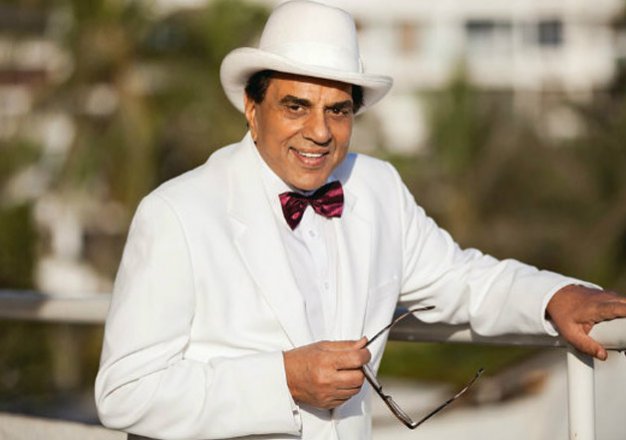 New Delhi: Bollywood's very own 'He-man' doesn't need any introduction. Dharmendra, also referred to as the 'Action King' has seen glorious decades in the film industry and has given Indian cinema some of its finest movies.
The star, who has been felicitated with the Filmfare Lifetime Achievement Award, turns 80 today. Most cine buffs across India have grown up watching the 'Garam' Dharam seamlessly punch bad guys in the face, the romantic Dharam ji sing soulful songs with heroines and the doting son Dharam take care of his family on tiring days.
As a tribute to the legendary actor on his 80th birthday, we bring to you 10 lesser known stories about his life.
1. Born to a school teacher Kewal Kishan Singh Deol and wife Satwant Kaur on December 8, 1935, Dharmendra hated school. He used to urge his mother not to send him to school as his father scolded him more than other children.
2. Dharmendra always dreamt of becoming an actor and it was his mother with whom he shared his fascination. During one of the conversations, his mother suggested that he should write a request letter to act in films, something which proved a boon for Dharmendra.
3. Adhering to his mother's suggestion, Dharmendra sent an application to Filmfare's new talent hunt with his pictures. As fate would have it, he won the competition and came to Mumbai from Punjab looking for work.
4. In the year 1960, he debuted with Arjun Hingorani's Dil Bhi Tera Hum Bhi Tere. Dharmendra established himself as an action hero with the 1966 release Phool Aur Paththar.
5. During his struggle days, Dharmendra befriended Manoj Kumar. Of course, both of them were unaware back then that they would become great superstars of Bollywood.
6. Though Dharmendra has given incredible performances in a number of movies, his work in Hrishikesh Mukherjee's Satyakam won him critical acclaim.
7. Dharmendra has played the romantic hero to many leading ladies of Bollywood including Meena Kumari, Saira Banu, Sharmila Tagore, Mumtaz, Asha Parekh and Zeenat Aman. But his pairing with Hema Malini is regarded as his best.
8. Dharmendra married Prakash Kaur in 1954 at the age of 19. He has two sons from his first marriage -  Sunny Deol and Bobby Deol – both successful actors, and two daughters - Vijeeta Deol and Ajeeta Deol.
9. In the year 1980, Dharmendra wed Hema Malini. He also converted to Islam so that he could also stay married to his previous wife without having to get a divorce.
10. Such was the charm of Dharmendra that even after his eldest son Sunny ventured in Bollywood, he kept getting movie offers for lead roles. On seeing his fit body, veteran actor Dilip Kumar had once exclaimed that God was unfair to him for not having gifted him with a body like Dharmendra.