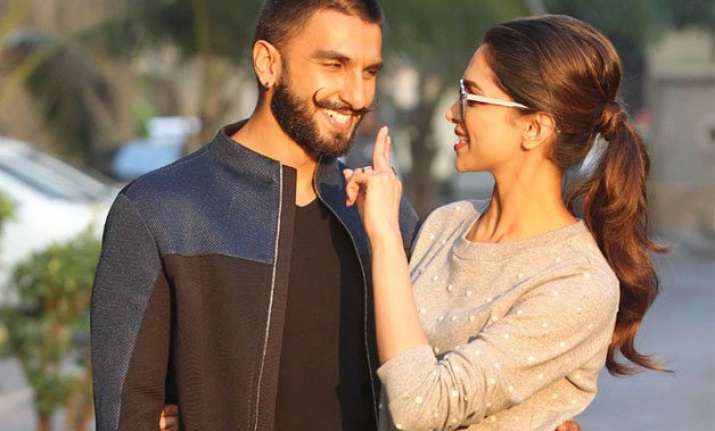 New Delhi: Bollywood actor Ranveer Singh is one of those celebs in the industry who wears his hearts on his sleeves. The actor has always been open about his feelings especially when it comes to Deepika Padukone. Ranveer leaves no chance to express his love for his lady love actress Deepika Padukone.  
Infact, after winning the Best Actor award at Filmfare, Ranveer went up to Deepika's parents and touched their feet.
While everyone finds Ranveer Singh's PDA quite adorable, it seems Deepika is getting a little uncomfortable with all this.
According to the media reports, Deepika has asked Ranveer to behave in public and tone down his PDA.
The 'Tamasha' actress has always kept a low profile about her personal life and doesn't like Ranveer going gaga about their love affair as he often gets carried away by Deepika's presence.
And now Ranveer, who is head over heels in love with Deepika, is sort of clammed up about all things related to his lady love.
Recently, Deepika had addressed Ranveer Singh as her 'boyfriend', making their relationship official, however, it seems like she still wants to be secretive about her personal life.
Currently, the 'Piku' actress is preparing for her Hollywood debut opposite Vin Diesel in 'XXX: The Return of Xander Cage'.