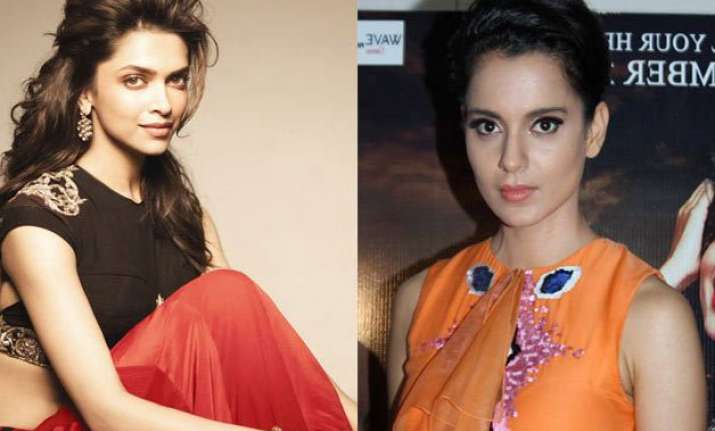 New Delhi: Bollywood has always been a witness to several temporary friendships and enemies. While the best example in this regard is of Shah Rukh Khan and Salman Khan, new names have recently been added to the list.
We are talking about the cold war between Bollywood divas Deepika Padukone and Kangana Ranaut.
While Kangana has reportedly been seen commenting against Deepika Padukone at several events, this time Deepika has decided to give a perfect reply to the 'Queen' actress and that too in a dignified manner.
The 'Tamasha' actress has reportedly stated that she hasn't said anything before and she will not say about Kangana even now.
Reportedly, the entire incident began after Deepika Padukone dedicated her award to Kangana Ranaut for her performance in 'Tanu Weds Manu Returns'. While Kangana did not like this she was reported saying that Deepika should have called her personally if she liked her work.
Their cold war was quite evident with Kangana's open reactions about Deepika not being supportive enough to her.
While Deepika has reportedly tried sorting things out by personally calling up Kangana, the later's constant digging on Deepika didn't stop.
Now after Deepika has given a witty reply to Kangana, we wonder how Kangana will react Deepika Padukone's statement.