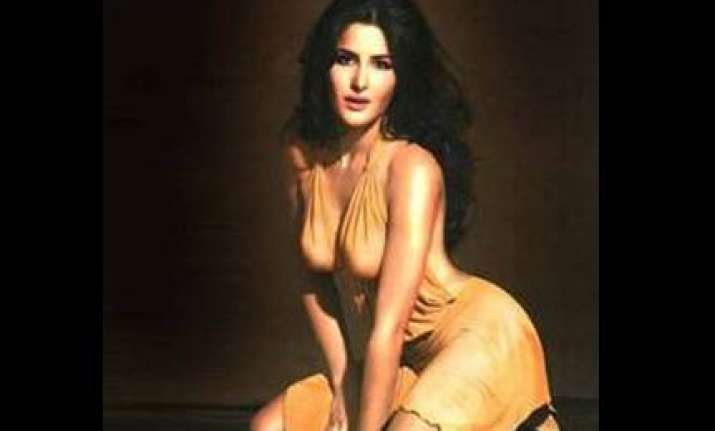 Bollywood star Katrina Kaif's morphed pictures are on the cyber space, acting as a front for more scurrilous stuff accompanying them. By all indications, she is the latest celebrity ruse of the phishing scam involving the cyber mafia. But Indian agencies are still to get wind of it, reports the Mumbai newspaper DNA.
The attack was detected by Pune-based Symantec's Response lab. The lab is part of Symantec's global intelligence network (GIN). Security engineers at the lab spotted two to three such URLs spreading in the cyber space early this week through a famous social networking site. These masked URLs carried subject like 'Katrina Kaif's XXX tape' and thus hinted that the video in question was available for viewing.
The URL, when clicked, connected the user to a website which also carries the name of a famous social networking site and its logo. Once the user registers for entry using his login details of the legitimate social networking site, his machine gets compromised. Also, the said video is said to be of a Kaif look-alike. Morphed nude pictures of the actor have also been put up on the webpage.
The same modus operandi has been used in case of 2011 World Cup cricket. The culprits have spoofed a social networking site. The phishing site claims that users can get tickets to the matches by entering their login credentials. These phishing sites were hosted on free web-hosting domains. The URLs contained words that indicated the content is related to the World Cup.
The Mumbai police cyber police station officers said they had no idea about the video or the World Cup scam but would look into the case.
Shantanu Ghosh, vice president, India Product Operations, Symantec said: "India has always been among the top five targets of malicious activity on the internet as we have the largest number of users."