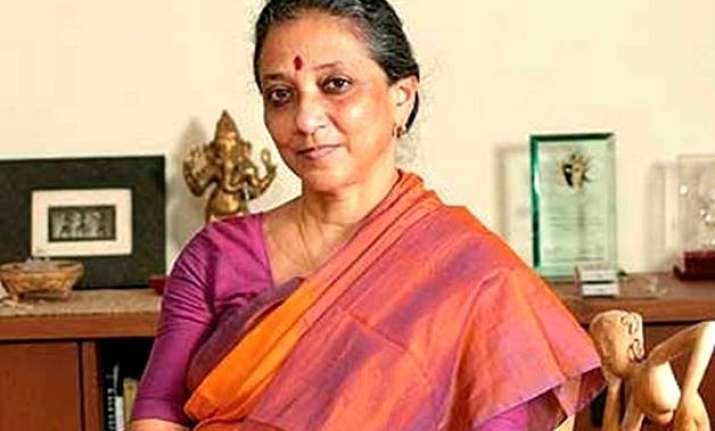 New Delhi: After Censor board Chief Leela Samson quit from her post citing corruption in the Information and Broadcasting Ministry, a series of resignations of board members has precipitated. As reported at least eight of the 23 members have resigned or will do in next 24 hours.
The CBFC members who have submitted their resignation, or were in the process of doing so, include academic Ira Bhasker, AICC secretary (Hindi dept) Pankaj Sharma, TV journo Rajeev Masand, film actor Arundhati Nag, filmmaker Shahji Karun, theatre personality M K Raina, TV producer Nikhil Alva, Lora K Prabhu, TG Thyagarajan, Mamang Dai, Sekharbabu Kancherla, and Shubhra Gupta.
Leela Samson in her statement said there was "total interference on every film, big and small". Sources said overruling CBFC objection and hastily clearing MSG: Messenger of God, a controversial film by Dera Sacha Sauda chief Gurmeet Ram Rahim Singh, by the Film Certification Appellate Tribunal (FCAT) was the tipping point for her decision to resign. The Board felt that the film promotes obscurantism.
As reported by a leading English daily, all the members of the Information Ministry have conveyed its decision. Moreover, many more people in the 23-member Board may resign soon.
Engaged in a series of resignations from the Board, the government is also looking trapped. On the other hand, Minister of state for Information & Broadcasting Rajywarddhn Singh Rathore said if Samson or any other member had any evidence of interference, in the shape of letter or text messages, it should be brought to the government's notice.
Before the panel members and officials of the institution Leela Samson said resignation was mainly due to the corruption. She allegedly said that the Board has made a mockery of the elected officials from the ministry to run it.
Controversial film 'MSG -Messenger of God'got approval for the display from Film Certification Appellate Tribunal (FCAT), while at first it was not allowed by the censor board. After the film got the green signal, board chief Leela Samson resigned on Thursday night.