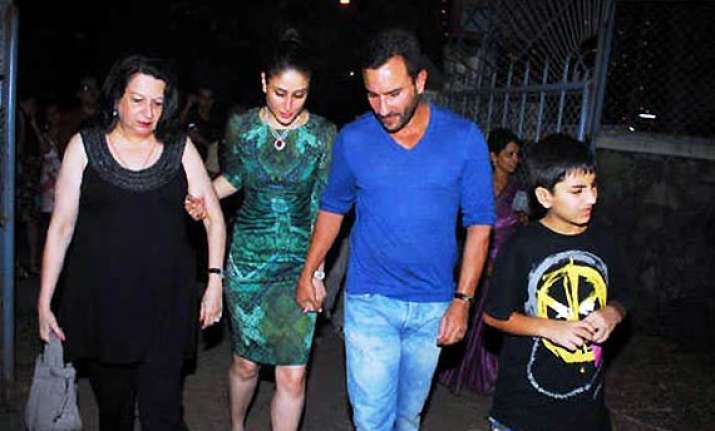 Mumbai, Dec 26: Bollywood actor Kareena Kapoor flanked by her mom Babita and sister Karishma, alongwith boyfriend Saif Ali Khan went to Mount Mary Church in Bandra to offer prayers at the midnight mass on Christmas eve night.

 
Malaika Arora Khan, Amrita Rao, mom Joyce Arora also took part in the midnight mass at the same church.

                            

 
A pregnant Lara Dutta also came to ofer her prayers.