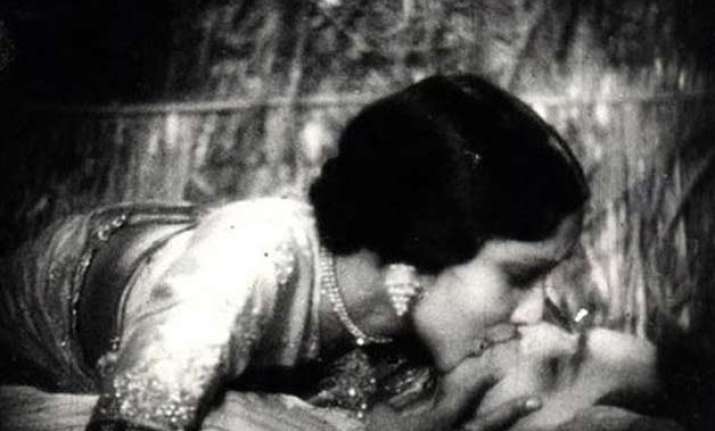 Do you know that Dada Saheb Phalke, father of Indian cinema, could not find any woman for playing the female character in his first feature film, Raja Harishchandra  in 1913?
In that era,  Indian society still  considered it bad for good girls to work in movies.
Despite all these challenges,  certain Indian women displayed courage  and took the risk of working in  Bollywood movies.  
Their determination bore fruits as they successfully managed to create a niche for themselves in contemporary Indian cinema.
These actresses not only showed their acting skills but also began to break the social shackles of patriarchal society. Their bold decision turned out to be the turning points in their lives and also had a huge impact on the society.

Here goes a list of  5 actresses from pre- independence era who succeeded in making a mark for themselves in both Indian cinema as well as society. 
1) Shanta Apte (1916-1964)
Shanta Apte was a great actress of her times. She is the well known name of Hindi and Marathi films. 
She came into Hindi films from the famous director V. Shantaram's film Amrit Manthan (1933). And after that she kept on working in Shantaram's films regularly.
In the movie 'Duniya na maane' (1938) she played a role of a rebel. Her Character 'Nirmala' in the movie leaves the house after getting frustrated by her husband. Even in movies taking such a step was considered a very bold step in those days. 

Her role in the movie was highly appreciated by both the classes as well as masses.
In the beginning Shanta Apte was under contract with the Prabhat studious with which she had made several memorable films. But as her fame spread far and wide, more and more producers wanted her to act in their films.
Shanta Apte realized that the contract with the Prabhat Company was proving to be a hurdle in her career. She then requested the film company to free her from the bondage of the contract, but the company denied her request. 
Finally she offered Satyagraha outside the film company. Prabhat was then forced to relieve her from all contractual obligations. Shanta Apte thereafter became a free bird.
Her first movie was Bhandarkar's 'Shyam Sunder' (1932) in Marathi. It became the first movie to celebrate silver jubilee. Among other films in which she acted were 'Amar Jyoti', 'Gopal Krishna' and many more.
Santa Apte became a symbol of courage and defiance, something rare among women artistes of all times.
2) Zubeida Begum Dhanrajgir (1911-1990)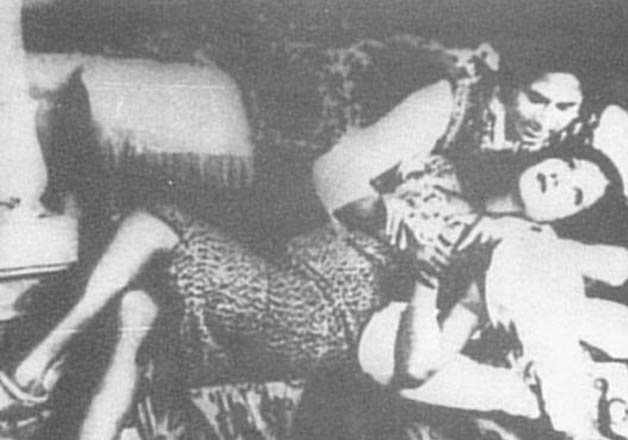 Zubeida was the first talkie actress of India, as she acted in first Indian talkie Alam Ara (1931).

Zubeida  in the Alam Ara played the role of  ' Kotewali ' at that time. This was the very bold step taken by any actress.
Originally from Surat, she was the daughter of Fatma Begum, a notable film actress and India's first woman film director
Zubeida starred in a string of silent films before India's first talkie ''Alam Ara'' proved to be the turning point in her career and was her biggest hit. 
Along with ''Alam Ara'' came ''Meri Jaan'' and ''Veer Abhimanyu''. Zubeida became very popular and one of the highest paid leading ladies of that era.
3) Devika Rani (1908 – 1994)
Devika Rani, actress and film producer of pre-independence, is one of the most revered names of Indian film industry. 
Her role in films like Achhyut kanya (1936) and izzat (1937) made her stand out of the crowd that  brought her both  name and fame. 
The first on-screen lip lock scene with her husband Himanshu Rai created huge sensation in 1933. This lip lock scene was shooted for the movie Karma. 
Devika Rani was awarded  ' Padma Shri ' for her immense contribution to Indian cinema. She was also awarded the first time given the prestigious Dadasaheb Phalke in the year 1970.
Devika Rani and her husband Himanshu Rai along with Raj Narayan Dubey established the renowned film company 'Bombay talkies'. 
She was the one who gave the famous actor Dilip Kumar his first break in the movies. 
4) Nassem banu  (1916-2002)
Do you know how this beautiful actress of Indian Cinema convinced her family to let her work in movies?
Born with a silver spoon, Naseem was enchanted by movies at a very young age. She was determined to be an actress from the very young age.
Sohrab Modi , a famous producer director of Pre-independenceera, first  saw Naseem at a studio where she used to go with her mother. Sohrab then offered her to work in his film 'Hamlet'. 
Naseem wanted to say yes but her mother did not allowed her to work in movies. 
 
Naeem then had to resort to a hunger strike to make her mother understand her zeal. Naseem continued her hunger strike until her mother allowed her to work in films. 
After she made her mother let her work in the movies, Naseem never looked back. 
After her movie " khoon ka khoon" ( Hamlet ) her movies like Khan Bahadur ( 1937),  Meetha zeher ( 1938). Talaaq ( 1938) , vasanti ( 1938), Pukar ( 1939 ) and Begum ( 1944)  became quite successful. 
She was the mother of popular actress Saira Banu and mother-in-law to the renowned actor Dilip Kumar.