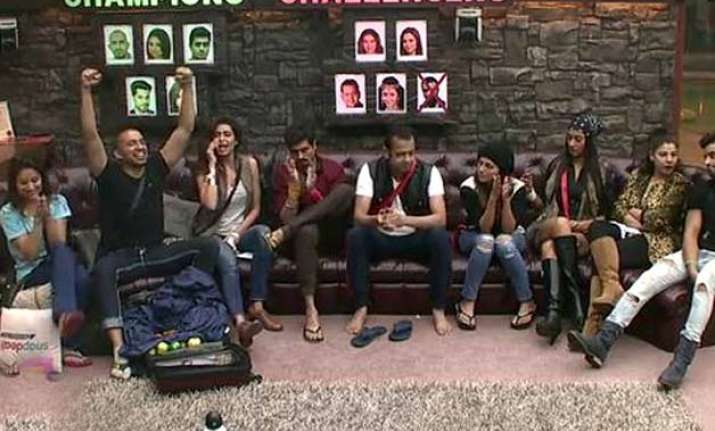 New Delhi: On the third day, the challengers gave a tough competition to the Champions who were anxiously holding on to their ground from the grasp of the intruders.
In the morning Sambhavna and Mehek managed to steal apples from the Champions' stock in the bedroom and hide it in the kitchen.
But unfortunately for them Dimpy found it in the kitchen and Mehek and she got into a tussle. Mehek managed to run away and both team argued whether it's fair to steal.
Ali blamed Gautam for being fake and revealed that even Rahul shared the same opinion and was talking bad about him behind his back.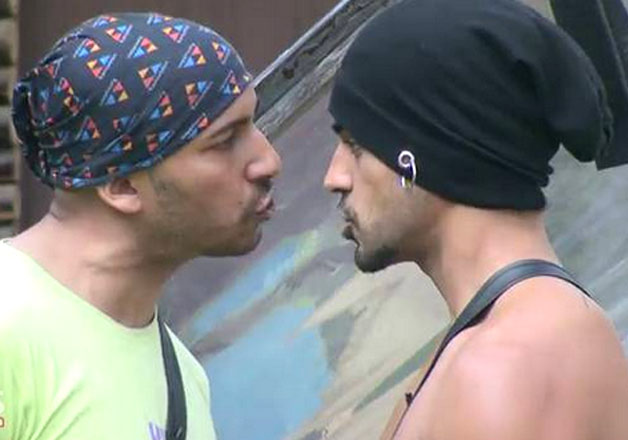 Gautam doesn't take his words kindly and confronted Rahul for the same. Rahul denied the whole matter but the two had a heated argument.
Ali tried his best to provoke Gautam but failed. Instead Gautam started singing to avoid him.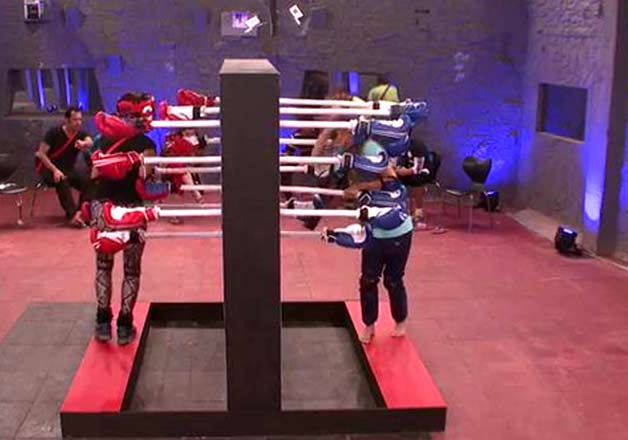 The next task was to win the living room. From Challengers team Mehek challenged Dimpy in a boxing match but due to technical difficulties while playing the task, it was called off.
Meanwhile, Ali stole the apples that were stolen earlier by the Challengers and once again secured their team.
In second round the same task was played, this time between Rahul and Gautam. Gautam punched Rahul out of the ring and won the living room for his team.
Also read: Bigg Boss 8 Halla Bol Day 3: Shambhavana targets Dimpy-Rahul, Mehek feels Ali did over acting (see pics)
Next task was a pillow fight between Rahul and Karishma. Rahul pushed Karishma out of the ring and won the bedroom for his team.
In the process Karishma got injured and Dimpy blamed the other team for choosing girls to play the task against a guy.
Sana asked her to shut up and not give her opinion. Both Dimpy and Sana had little fight.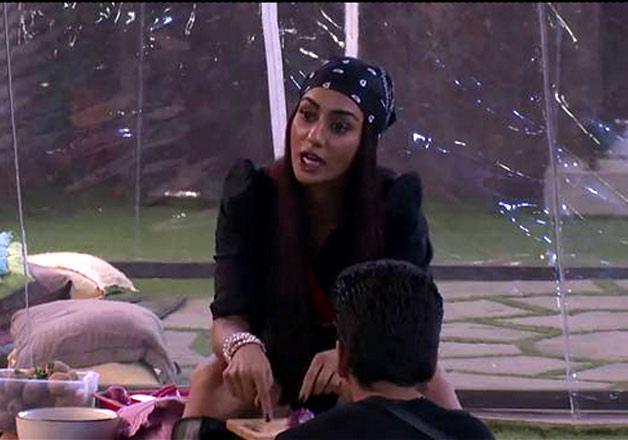 Mehek got miffed with Rahul as she was waiting to use the living area so she could chop vegetables but he was busy chatting with others in the same room about his season.
She argued that he never complies with any of the rules and because of him the team has to suffer.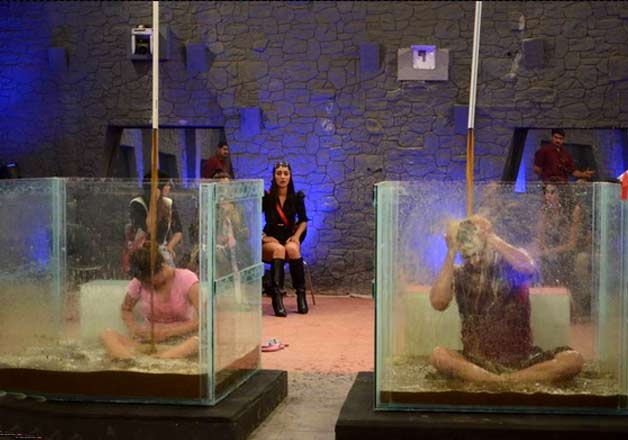 In the last task Rahul challenged Dimpy to win the bathroom area and the task was to sit under a tap of cow dung and wash themselves with a bar of soap until the bar finishes.
Pritam was appointed as the sanchalak of the task and while Dimpy dropped her bar of soap in the task twice and couldn't find it second time, Pritam declared her as the winner claiming her bar had anyway melted completely.
Mehek voiced her disapproval and balmed Pritam for being biased towards his team and an unfair sanchalak.
At the end of the day Champions managed to collect all apples including the opposite teams' fruits and hence they were declared as winners.