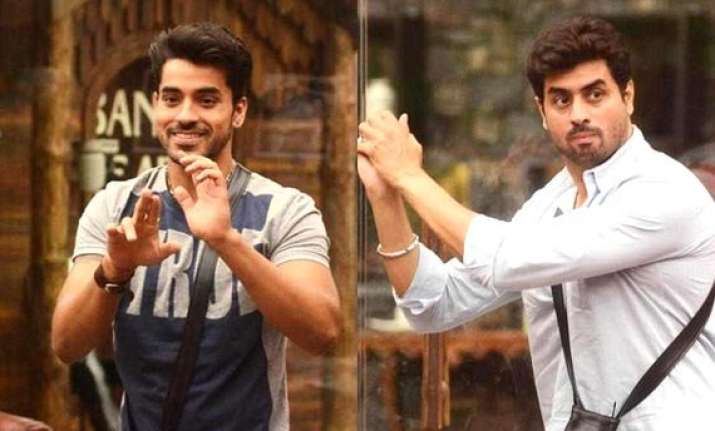 New Delhi: The Bigg Boss 8 contestants seem to be gripped by a rebellious attitude, the episode starts with contestants arguing about the ex contestants Kamya and Andy's views and comments about the current inmates.
They were taken aback by the ex contestant's judgmental words. They tried to put there rebellious attitude by conversing in English and devising schemes.
But no act of defiance goes unnoticed in the house of Bigg Boss. As punishment, the food ration has been restricted to strictly rice and pulses and nothing else.
While the offenders Puneet, Upen, Sushant, Minisha and Diandra have been warned time and again, the brunt of their actions is going to be borne by all the contestants in the house.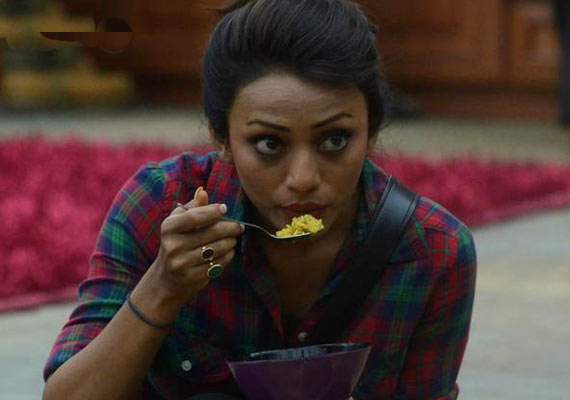 Early morning, the housemates wonder what to eat as the ration given to them was consumed before the time, due to improper food planning.
Some of them boil potatoes to eat for breakfast to satiate their hunger and plan to cook Okra and lentils for lunch.
BB tells all the housemates that they could have got ample ration for the week but the manner in which some contestants broke the rules has made everyone undeserving of the ration.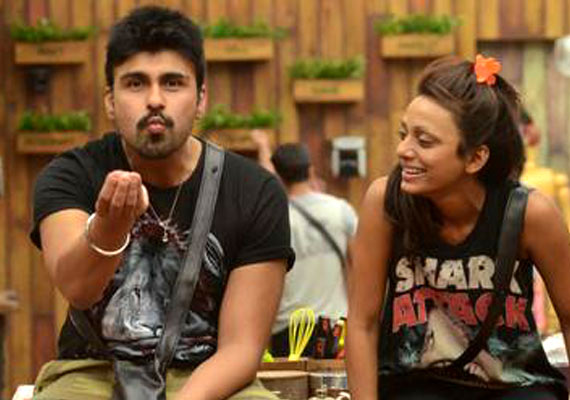 After lunch hour, Puneet, Diandra, Minissha, Sushant and Upen offer their apology to Bigg Boss for erring and breaking the rules of the house.
They ask BB to release the ration for other contestants and express their will to put up with the punishment for their own folly.
Arya tries to speak nicely to Gautam and befriending him. Gautam realizes Arya's approach is not genuine but refrains from ignoring him or using unwanted words.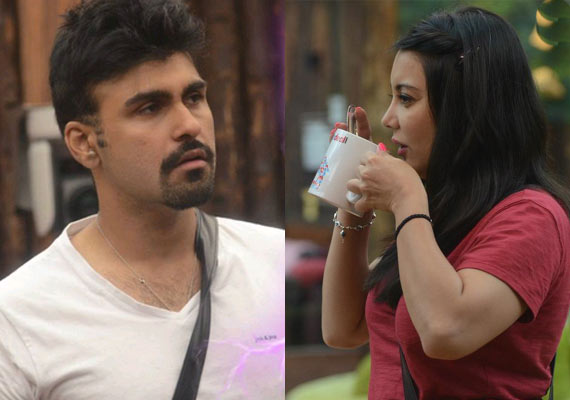 In a candid conversation with Deepshika, Minissha open up about a deal offered by Arya.The self-proclaimed Babbar Sher of the house asked Minissha if she would like to romance with him in the house for the cameras.
This is his game plan to make it to the Bigg Boss finale, he further explained.
In return Minissha informed Arya about her love interest and how this might create problems in her love life.
Owing to which she refused to be a part of any such game plan.Well, only time will tell if Arya really chalks his plan out or is this Minissha's made up strategy?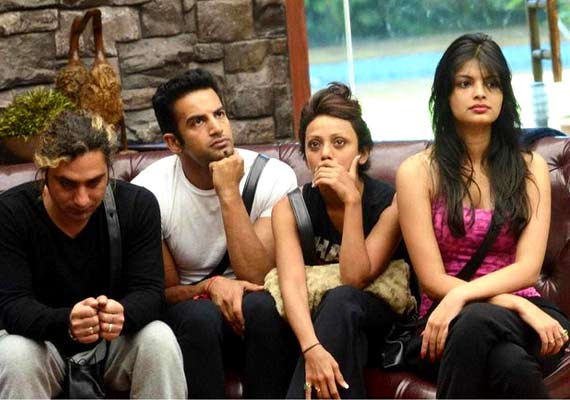 The contestants assemble in the hall and are shocked to learn from BB that the nominations process will be begin. One by one, every contestant goes to the confession room to cast his/her vote.
It came as a surprise to the contestants when Bigg Boss announced the nominations procedure for this week just the next day of the eviction, thus leaving them without any time to plan and plot.
Minissha nominated Karishma for dragging the Gautam issue and Puneet nominated Deepshika for her dominating attitude.
However, Deepshika, Arya, Pritam, Gautam and Sonali make it to the list of nominees for this week's eliminations. Deepshika was quite surprised with her name in nominations.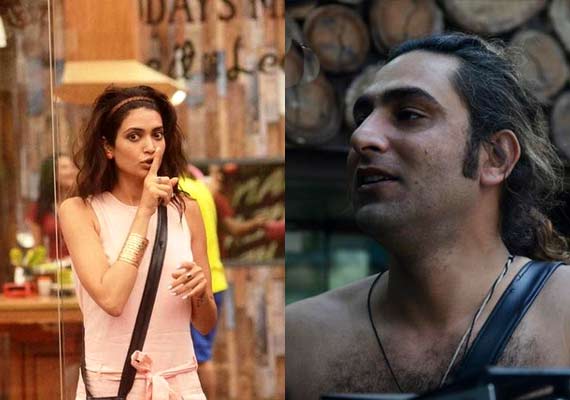 During late night chat, Praneet tells Arya that he is the weakest of all. He counsels him to mix with other housemates as well besides spending time with Deepshika & gang.
Arya replies in his usual confused and fake manner that till the time he is in the house, he will put his best put forward to live his days to the hilt.
While the lights go off in the BB house, Praneet, Minissha and Sushant cover Gautam and Pritam with a shawl to help them stay warm at night.
Well, what storm, this surprise nominations will bring to BB house will be interesting to watch in coming episodes.