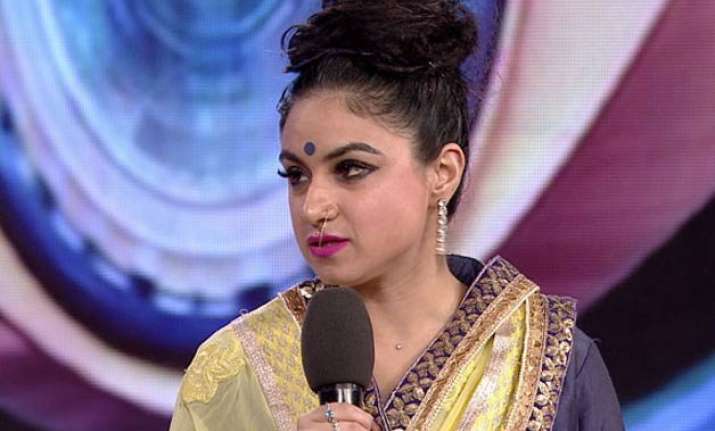 New Delhi: The reality show Bigg Boss 9 is up with really unpredictable twists and turns.
Infact, the recent elimination of Priya Malik, one of the wild card entrants of the show, came as a rude shock to everyone.
Priya was not just one of the strong contenders of BB9 but was also recently declared as the second finalist of the show.
Talking about her eviction, Priya said that she was highly disappointed to get evicted just a week before the finale. "I was definitely disappointed... I guess being declared as the first finalist... that kind of back-fired. I think the audience must have thought that I am already a finalist," said Priya.
She also added that her aim was to get into showbiz through her stint in the show, which airs on Colors channel.
"I would be lying if I say that it was not my aim. I knew that it would be a great launch in the Indian TV industry and I am hoping that proves to be right," said the former "Big Brother Australia" contestant.
While Priya was sure enough that she will be a tough competition if she makes it to the finale, now the lady wants Rishabh Sinha to be the winner of Bigg Boss 9.
"Rishabh (Sinha) deserves to win. He has been entertaining, likeable and has proved himself. He's a genuine guy. At the end of the day, a 'Bigg Boss' winner should be all of this and more... So, definitely Rishabh," she said.
On being asked if Salman Khan was biased towards any of the contestants on the show, Priya Malik vehemently denied saying that the 'Bajrangi Bhaijaan' actor is the most unbiased host she has ever come across.
"No, I wouldn't say so... I would not call him biased at all. In fact, he is one of the most unbiased reality TV show host that you can find on the planet. He says it like it is, and some people can't digest it."
Priya, popularly known as Posh Spice of Australian TV, added that the whole 'Bigg Boss Nau' house looks forward to the 'Dabangg' star's weekend episodes "because we know he would bring fairness and justice to the house. He brings up things from his perspective and also the audience's perspective".
Well, Priya's elimination has indeed brought a major twist in the show. Now, all eyes are on the Top 5 contestants Prince Narula, Keith Sequeira, Rishabh Sinha, Rochelle Rao and Mandana Karimi who are progressing towards the Grand Finale.
Stay tuned for latest scoop from Bigg Boss 9.