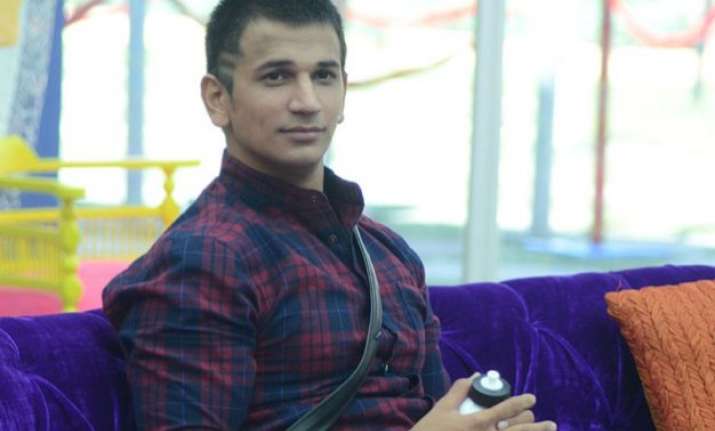 New Delhi: The winner of Bigg Boss 9 is Prince Narula, reveal our sources. With this big win, Prince has achieved his dream of being the 'reality king'. Before winning Bigg Boss, Prince had won the popular TV shows, Roadies X2 and Splitsvilla.
On his big win,as we congratulate him we tell you 5 reasons which helped him win.
Tricky contestants out:
The best contestants were out of the show. Kishwar Merchant and Priya Mallik had a fair chance of winning the show, but were evicted in a surprising way. Among the ones left, Prince was the only one who could stir controversies or bring to life an otherwise dull show.
Fan following:
Prince had an edge over other contestants when it came to fans. He is a known face in the television industry and his fans have always saved him in the house by a huge margin. The other contenders Rishabh, Mandana and Rochelle might have built up a fan base in the show, but it was not enough to help them win the show.
Reality King:
Prince had already won shows like Roadies and Splitsvilla. Before entering the house, he had said that he wants to be known as the reality king. "It is my fourth reality show in a year's time and I want to be known as the 'reality king' of television," he had said. Through his presence in both the shows, Prince had made a name for himself which helped him win Bigg Boss Nau .
Lacklustre co-contestants:
Rishabh was a wild card entrant and history has it that no wild card entrant has ever won the show. Mandana was not an Indian and she was basically roped in to bring the oomph factor to the show. Rochelle didn't have a fan following which previous female winners like Shweta Tiwari, Juhi Parmar or Gauhar Khan had. Honestly, Prince was fighting with people who had little chance to be winners.
Knows his game:
Prince was seen changing sides on Bigg Boss 9 quite a number of times. He built relationships for his benefit, be it the romantic ones with Yuvika Chaudhary and Nora Fatehi or the brother-sister bond with Kishwar Merchant. He played his game and had managed to maintain his image too. Summing up, Prince just had all qualities which made him the winner.