Follow us on New Delhi: Bigg Boss 9 contestants celebrated 'Diwali' with much fervour and frolic inside the house. The fun and celebration got doubled when the Bigg Boss sent heart-warming chocolates as a Diwali gift for the housemates.
But, it seems Aman Verma is a serious chocolate freak. It's true that we all love chocolates but Mr. Verma became a 'chor' to lay his hands on some extra sweets.  
The otherwise 'fair' Aman robbed the chocolates from the fridge. His act was not seen by any contestant but nothing can be hidden from Bigg Boss' eyes.
When Rishabh, Prince and other housemates found out that some chocolates were missing, the dirty blame game started.
Everybody asked Aman to stop acting and confess his crime but the smart man denied his role in the disappearance of the chocolates.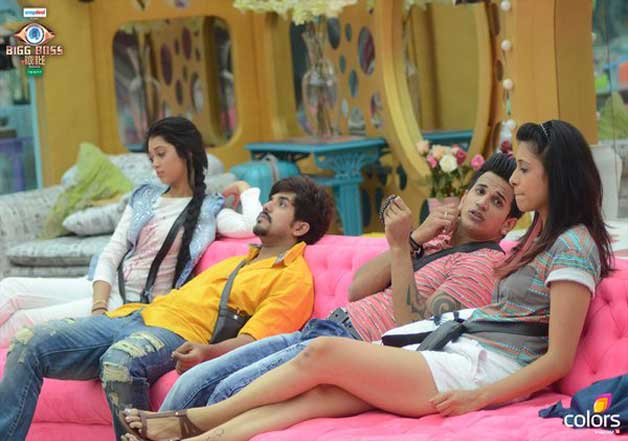 However, he later confesses to Rochelle and Mandana that he has secretly taken out the chocolates.  
On the other hand, Kishwer blamed Rishabh for hiding the chocolates while Rishabh in his defence puts the blame on Prince.
Yes! This is what BB9 is all about - drama and entertainment.
Stay tuned for more updates!