Follow us on New Delhi: The other name for 'Bigg Boss' is controversy and many of you will agree with it since cuss words, blatant arguments, nudity, fights, conspiracies, sex are the synonyms of this controversial reality show.
The on going season eight, which is extended with 'Halla Bol' is in no way short of creepy stints. Here we look back at some events that deserve a place in Bigg Boss' controversies' library.
Is that a mobile charger? – A mobile charger in the candy room triggered a debate in the social media as the twitteratti started making speculation over what the thing actually is.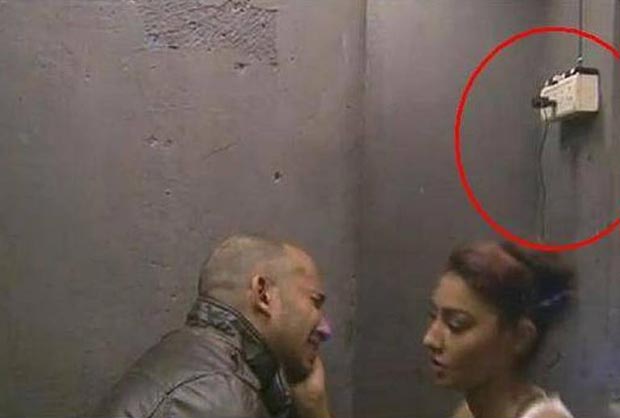 Someone also shared Karishma Tanna's snap showing her with an article like mobile phone in her hand while the others termed it as cigarette packet, hookah charger, trimmer charger or hair-straightener charger. Any such instruments, which can help the housemates maintain contact with outsiders are strictly prohibited and if there was a usage of mobile then it could also tarnish show's credibility.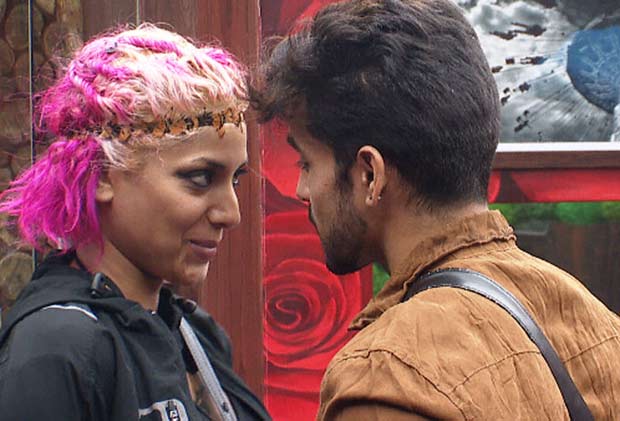 Diandra Soares-Gautam Gulati's romance- The only couple that gave the show a romantic angle alike all seasons was none other than Diandra Soares-Gautam Gulati. Few days back Diandra re-entered the house and confessed feelings for Gautam. Now if we look back at the reports, it is believed that Diandra's eviction was planned. This ex-housemate reportedly got pregnant on the show and requested Bigg Boss to eliminate her.
It is said that apart from date issues, this was the biggest reason why Salman Khan left the show. Salman was very displeased when he came to know about the issue and decided to quit the show.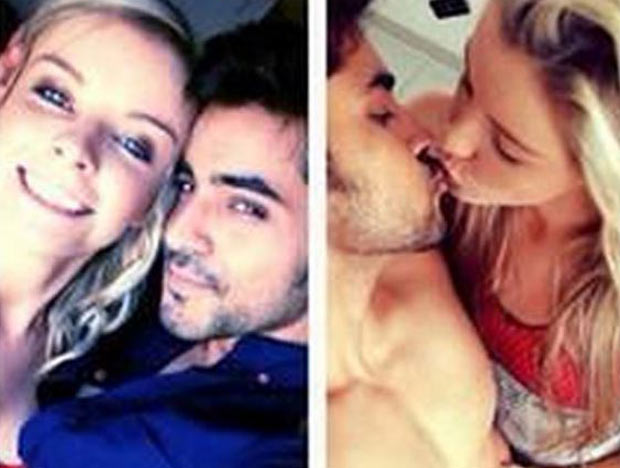 Gautam Gulati's leaked kiss image- Not only inside the house, Gautam Gulati was creating a commotion outside too. His kiss image with an unidentified lady went viral sparking speculations about his love affair. However, soon his brother Mohit cleared the air saying that the pictures were taken 7-8 years ago when Gautam was shooting for a deodorant ad and the sequence required him to stand while a bunch of girls run towards him. After the shoot was over, one of the models presented her desire to take get clicked with him and it was all in good humour.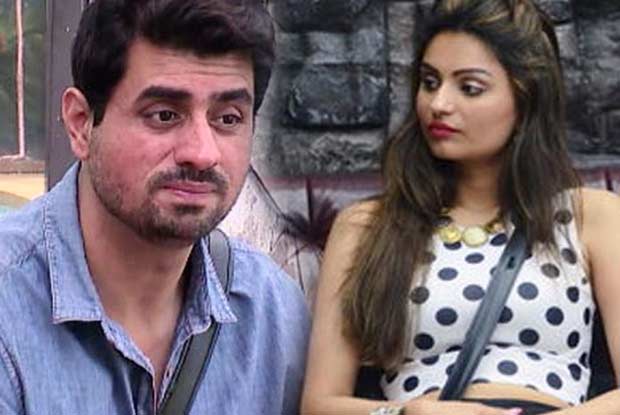 Pritam abusing Dimpy- One of the mean fights was between Pritam and Dimpy, when the latter passed strong comments and even termed Pritam a 'namard'. Pritam who has always kept calm lost his cool and hurled abuses at Dimpy, which only invited criticism for abusing a woman on national television.
Sonali's tight slap to Ali- One of the rare moments in Bigg Boss 8 include Sonali's tight slap to Ali. The lady, who is otherwise quite careless and all lazy showed her woman power and slapped Ali during an argument. The entire house was left stunned after Sonali's unpredictable reaction.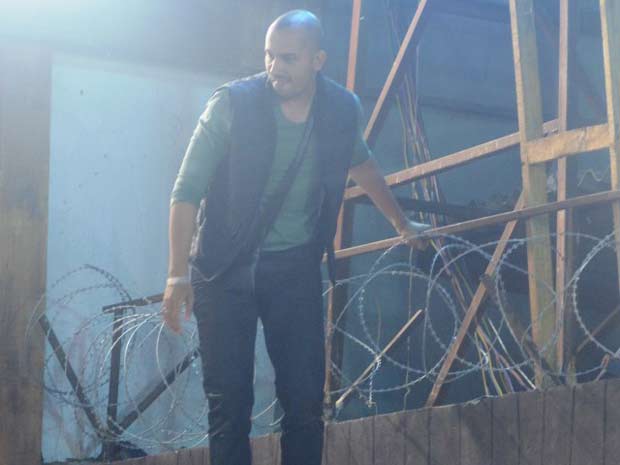 Ali Quli Mirza's escape from the house- Following the above incident Ali Quli Mirza climbed up the roof top to escape the house. Ali quietly moved out in the garden and tried to climb the rooftop using a ladder, however he failed in the attempt but we must say he kept the tradition going, which Kushal Tandon started last season.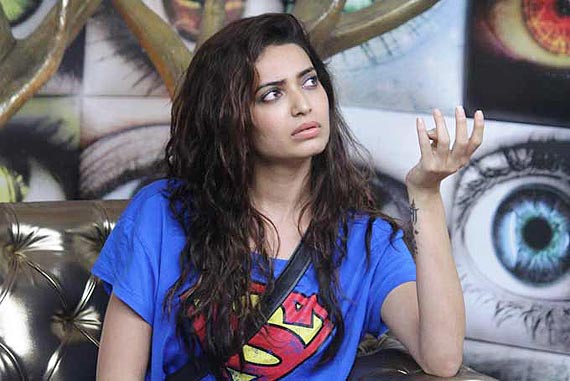 Karishma fails in GK- This was rather an unintentional funny way of soaring TRPs. Karishma Tanna is no more just famous for her good looks, but her effluent grey matter has also added her name in the good books of many, including our very own Salman Khan. It was a casual GK sort of session when host Salman fired a few questions to the contestants. And as he asked Karishma to name the current President of India, the lady confidently answered 'Narendra Modi.' Further, she also failed to answer simple addition and subtraction questions asked by Salman and fell flat on her intelligence.
Salman left the show amidst argument- This was something which we rarely have seen before. The Bigg Boss host Salman Khan agitatedly walked away from the show following an argument with contestants Karishma and Upen. When Salman was making fun of the chemistry between Karishma and Pritam, the lady started shedding tears. Salman made it clear that it was his job to entertain the audience and that he surely didn't comment anything worth crying.
Puneet-Arya's fight- This reminded many about Armaam Kohli and Sofia Hayat's argument in last season, which compelled former's arrest mid way in the show. However, this time Puneet was just suspended. The event took place during a task in the house where Puneet pushed Aarya causing him serious injury. As a result, Puneet was suspended from the show but made to enter later as a prisoner inside the house.
Salman's reaction on this violent act was awaited as he was blamed of being partial towards Puneet Issar. However, one thing was quite evident that violence of any level would not be tolerated inside the Bigg Boss house.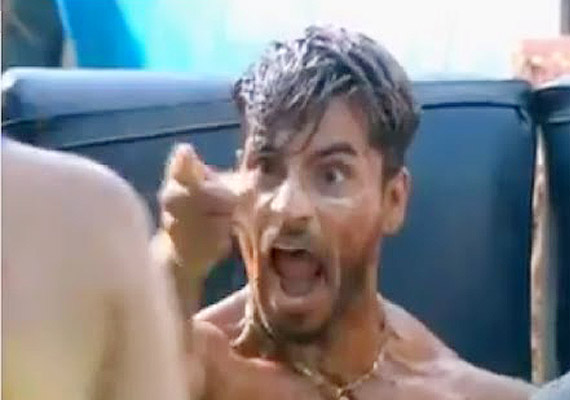 Gautam abusing Karishma- Who can forget the very first brawling issue of the season? During a task, Karishma smeared 'mirchi' powder over Gautam in order to make him quit the task. However, in lieu, Gautam abused Karishma and the whole issue of abusing a woman on 'national television' got a lot of hype.