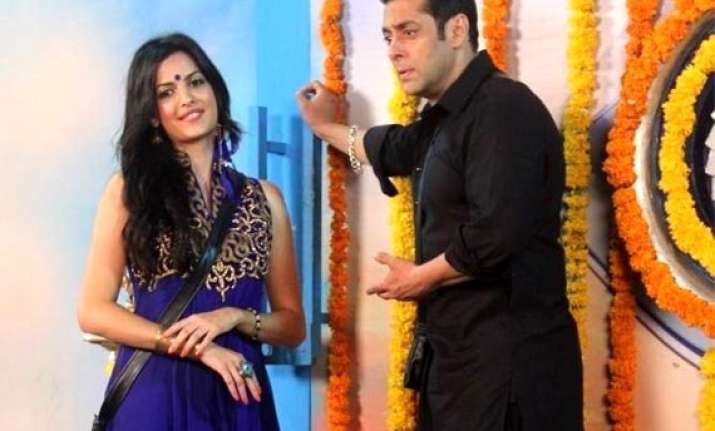 New Delhi: Bigg Boss Weekend ka Vaar began on a celebratory note as Salman seemed in a joyous mood considering the occasion of Diwali!
Every Diwali in the Bigg Boss house there are two traditions. The contestants bring out their ethnic best of varied hues and host Salman Khan enters the house to celebrate this festival of lights with the contestants. This year the same happened but with little twist.
This time Gauahar Khan came back as Bigg Boss and played the role for one day. She had some amazing fun pulling the housemates' leg!
From making Ali clean the house to attempting to bring Gautam and Diandra together, Gauahar played the role perfectly!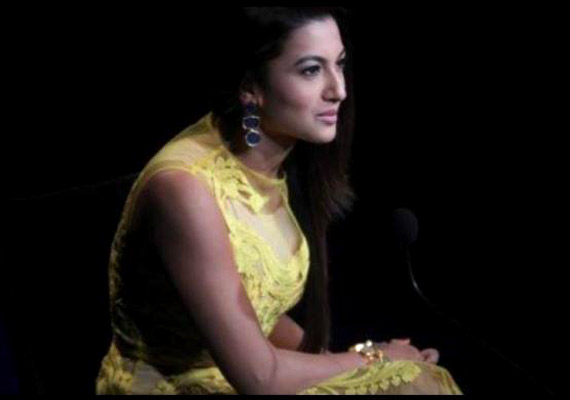 Gauahar surprises contestants by announcing that she has taken over as their new Bigg Boss. She then asks Ali to get the 'gifts' she has got for housmates.
Ali gets handcuffs and locks the pairs as per the names written on the handcuffs. The pairs are: Gautam-Diandra Puneet-Pritam Natasa-Soni Karishma-Upen Sonali-Arya Ali-Sushant Minissha-Praneet.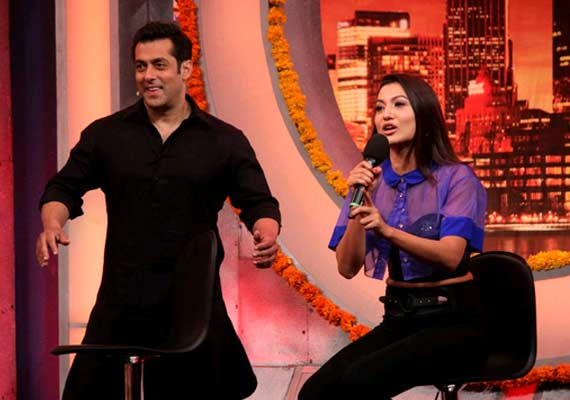 Gauahar puts up a scintillating dance performance on the song Kamli and Assalam-e-ishqam. She talked with contestants about how they are looking on screen.
Preetam, Praneet and Sushant are playing without any agenda as per Gauahar. Arya and Upen are asked to speak and stand up for the truth by Gauahar.
She also asks Diandra not to get aggressive at times. She has complained against Upen who doesn't show his stylish self in the one-hour episode.
Gauahar takes contestants' class as they had earlier commented on being 'classier' than last season's contestants when Andy and Kamya had come.
Gauahar and Minissha have a tiff over this and the former asks latter not to shoot her mouth.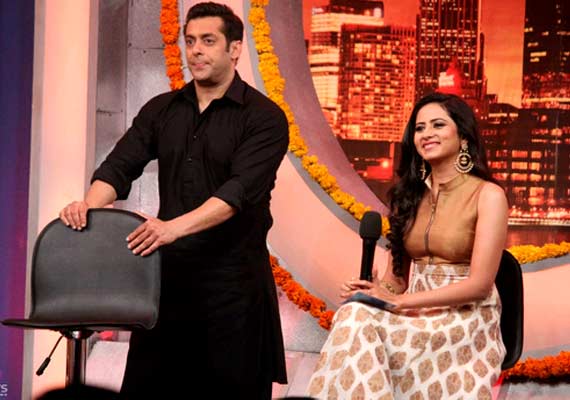 Next guest in the panel was Sargun Mehta. Initially she pulled Gautam's leg but confessed he's one of the most entertaining in the house and should continue being the same way.
She too pointed out Minissha's misplaced comment about a girl sleeping on floor for which once again Minissha was put in spot. Finally, Salman had to put an end to the conversation.
Jallad gets 'churan'. The churan was for Pritam. A hilarious video of Pritam was shown where he cried for churan and the pleasure he got after BB sends him one.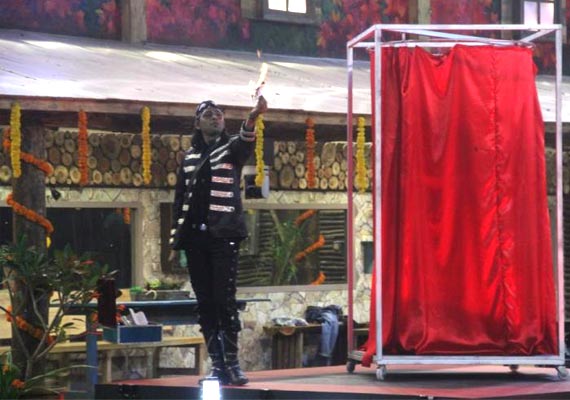 Renowned magician Hussain Rizvi enters the Bigg Boss house to enthrall the contestants through his superlative magic skills and teleports Salman Khan straight into the house.
The contestants are thrilled upon seeing Salman in the house and jumped with joy and amazement. Happy to see the contestants, Salman also greets them warmly with much love and enthusiasm.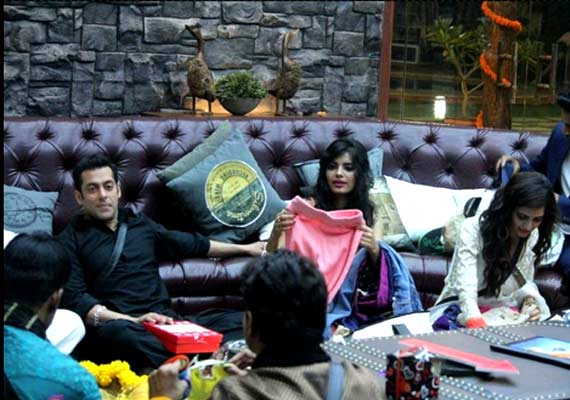 Salman introduces a game of Truth and Dare that is moderated by Preetam. During the game, Sushant is asked to lift Puneet and both of them hit the floor in the effort.
When Karishma opts for truth, she is asked to name a person who according to her shouldn't be a captain. She nominates Ali for being too nosey.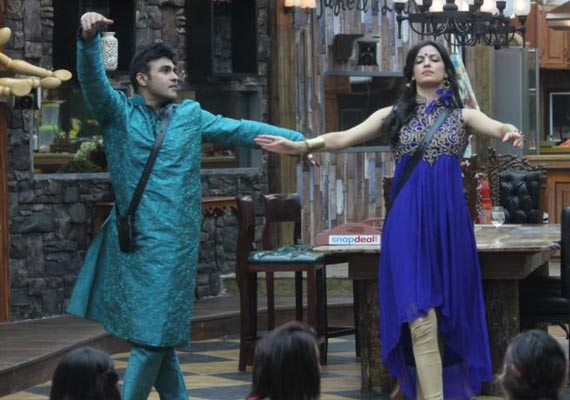 While all of them get busy dancing, Natasa was quietly taken out of the house and then Salman reveals that Natasa has been shown the doors.
Well, we were the first one to say you that Natasha will be the one who will leave the glass-walled house.
As soon as inmates realized that Natasha is missing, the episode got over. In the coming episode we will see the emotional consequences of Natasha's adieu.