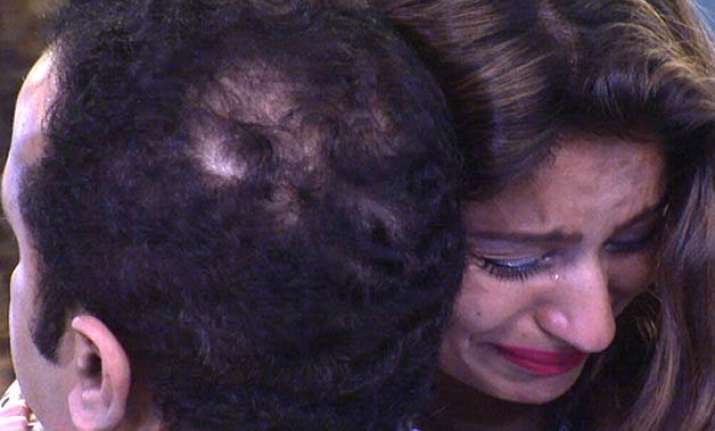 New Delhi: The episode started with the consequences of luxury budget task.
Post the call center task wherein Karishma took the opportunity to vent her frustration on Rahul, Dimpy felt bad for him and cried for him.
Challengers Gatuam, Sambhavna and Sana too felt bad for the couple and tried to show support.
Karishma tried to cheer up Dimpy and explained why she had to confront Rahul in such a manner.
But Dimpy was still hung up on whatever happened and didn't want to show any interest in talking to her supposed friend.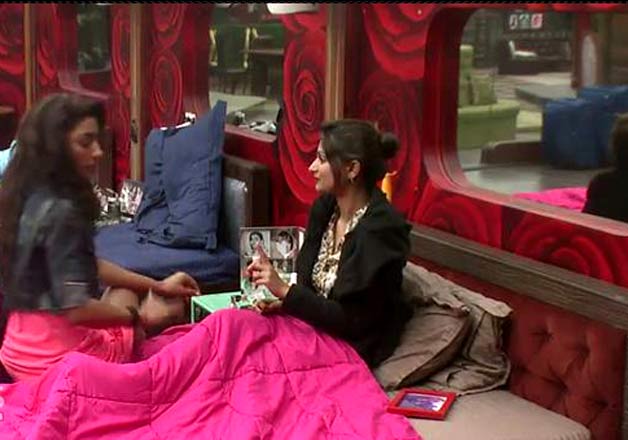 Dimpy told Mehek that she felt bad the way Karishma humiliated Rahul through the task and believed it wasn't necessary.
She could have also confronted him on a personal level and how could she blame Rahul for spoiling her image when she herself is flirting with Upen despite having a boyfriend outside the house?
ALSO READ: Bigg Boss 8 Halla Bol Day 9: Love is in the air for Karishma-Upen! (see pics)
She also said that Rahul have always been a faithful husband. Dimpy stated that when she used to be out of town, Rahul never left home without her. Karishma should also understand that her boyfriend is also watching and she should also maintain the distance.
Bigg Boss asked captain Karishma to declare winner for the call centre task. Karishma chose Team Challengers as winners because they showed more patience in dealing with the opposite team during the task.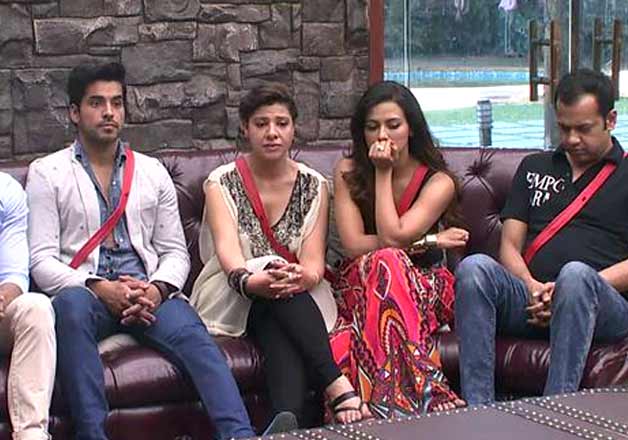 Bigg Boss asked Sambhavna to mutually decide with the team who was the best player amongst them in the task.
Gautam voted for Sambhavna and Rahul and these two took their own names. Sana seemed to have a bit of an issue because she felt she deserved the nomination for best player.
After a lot of discussion, Team Challengers couldn't decide on one name and so Bigg Boss left the decision solely on Sambhavna. She eventually took her own name.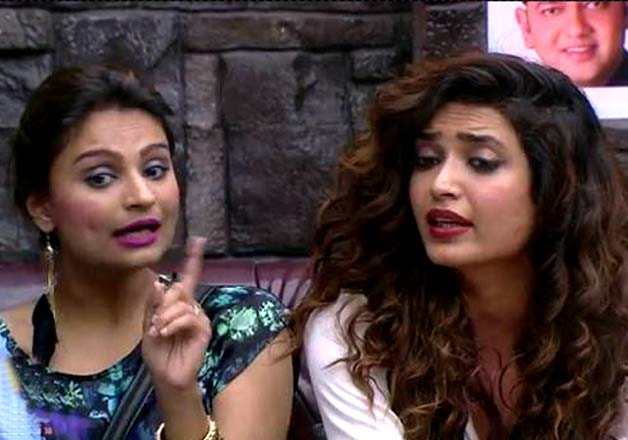 Karishma was then asked to name worst player from Champions team she named Dimpy stating that she didn't play as a team player.
Dimpy highly disagreed with Karishma's reasons and blamed her for actually using the task to vent out her personal frustration.
Tabaadla happened and now Sambhavna was in Team Champions and Dimpy in Team Challengers respectively.
Dimpy felt hurt by Karishma's betrayal and was seen discussing about it to Sambhavna. Dimpy even approached Gautam and sorted all matters between them.
Karishma and Upen's fondness for each other is growing day by day. Karishma and Upen conversed and Upen told that his heart is with Karishma and Karishma said that he is her type.
Dimpy revealed to Sambhavna that Karishma is not happy with her boyfriend and Upen had proposed to her before the 'Finale Ka Twist' episode was shot. Looks like Karishma too, is looking out for options.
BB house is surely one place where you can expect the unexpected!