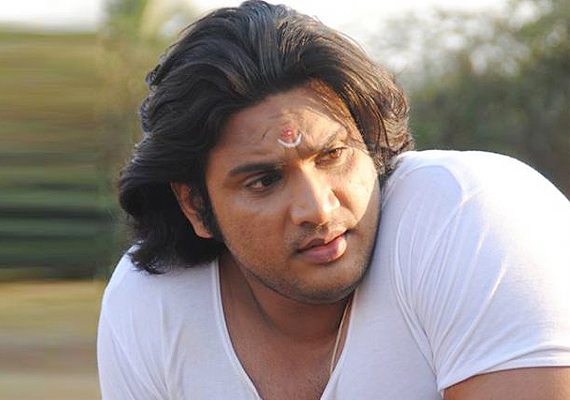 Umargaon (Gujarat): Wrestler-turned-TV actor Saurav Gurjar, who made his debut as Bheem in mythological show "Mahabharat", says that he was shortlisted for the role because of his physique and not for his acting skills.
"I wasn't good at acting. I was selected for the role because of my physique. I worked on my acting skills during workshops by Rajat Kapoor," Saurav told IANS here.
The tall actor was busy shooting a war sequence with his co-stars Shaheer Sheikh (Arjun), Vin Rana (Nakul) and Lavanya Bharadwaj (Sahadev) in the hot and humid climate here. In fact, he was donning a heavy costume and jewellery while interacting with journalists on the set.
Keeping his build and his role in mind, the actor has to hog on food like anything.
"I have to take care of my health and physique since I have to fight the most in the war. Arjun has his expertise in bow and arrow. But fist fights and sole fights have to be performed by me. So, I eat almost throughout the day," he said.
A regular at the gym, he often compromises on his sleep to maintain his physique.
"I go to the gym regularly. Minimum four times a week. Be it before the shoot in the morning or after the shoot later in the evening. I even compromise on my sleep to be in good shape because my role demands it. I sometimes get only three-four hours of sleep," he said.
To be as convincing as possible, Saurav read several mythological books to get a hang of his character.
"For people, Bheem was a huge and strong man. I had to go through several books in order to know my character well. The internet does not have much information."
Thanks to the show, he is now popular as "Bheem" among his fans.
"People now call me Bheem whenever I go out," he said.