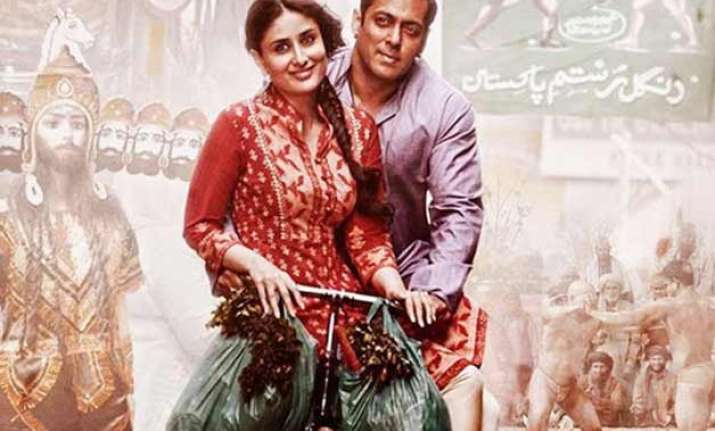 If you have already made your mind that Bajrangi Bhaijaan would be yet another Salman Khan film that will have a chest thumping, trigger happy hero like Dabangg or Wanted with thoughtless script then get ready for a surprise. This film has a story to tell , a message to deliver. Above all it will melt your heart.
Salman khan's plays Pawan Kumar Chaturvedi, a peace loving Hanuman Bhakt, who never lies and bows down even when he spots a monkey.
Salman has given way to his signature Blue stone bracelet for red yellow Dhaga to make his character believable.
Pawan's simple life takes a quick turn when he comes across a six year old child, Munni aka Shahida (a charming Harshaali Malhotra) who with her habit of falling down cliffs mysteriously gets into Indian territory from Pakistan. We all know when Bhai sees a problem he makes it his own. Pawan vows to return the girl to her family.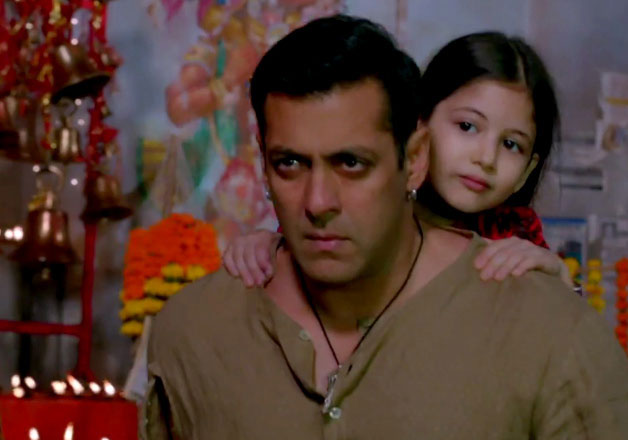 Nawazudding Siddqui plays Pakistani scribe Chand Nawab who helps Pawan in his endeavor. With another make believe performance, Siddqui yet again steals Bhai's thunder (remember Kick) as he succeeds in being both comic and sarcastic e.g. (Yahan nafrat bikti hai, mohabbat nahi' (taking a dig at the media). Kareena Kapoor (Rasika ) was rolled into the film for a few songs only or  preaching Pawan that one should not judge somebody by his or her faith.
The film gains momentum after interval, when the action shifts to Pakistan, with the trio on the run, and their funny camaraderie, a quwaali-in-a-dargah, picturesque visuals and not so believable climax.
The film' screen play is good with some witty and understated dialogues (by Kabir Khan and Kausar Munir) that do not go over the top unlike Salman's earlier flicks. The film has loads of moments that would keep your tear-ducts busy.
Kudos to Kabir Khan, he has largely improved from his earlier film, Ek Tha Tiger. He  strikes a right cord that would connect with audiences and one has to give it to him for managing to keep the right balance.
The film makes a poignant point without getting preachy that even if you have absolute devotion towards your faith there is enough space for mutual co-existence.
With India and Pakistan's tumultuous relation hitting a low with firing exchanges from both sides of border,  Bajrangi Bhaijaan's message of love and peace becomes more pertinent.