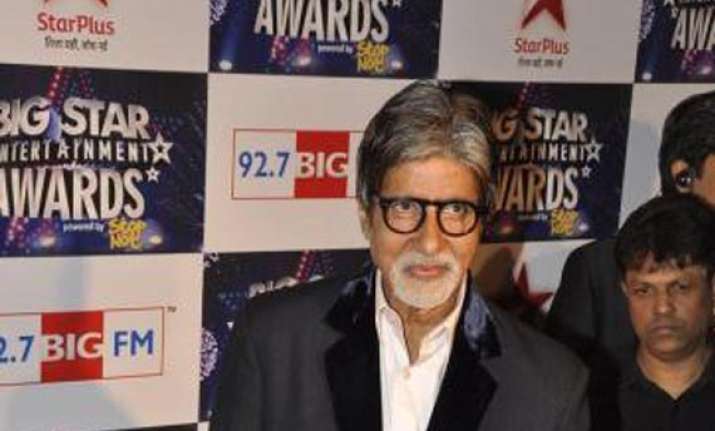 Mumbai, Dec 19: Megastar Amitabh Bachchan is elated to have won two awards—best actor in social role and entertainer of the year—at Big Star Entertainment Awards last night.

"2 awards...I am blessed...!!," Bachchan tweeted today.

The awards saw introduction of a new sub-category— 'social'—for actors and films.

Contending for best actor in social role were Bachchan for 'Aarakshan' which dealt with the issue of caste-based reservations in educational institutions, Manoj Bajpayee for the same film, Rahul Bose for 'I Am', and Atif Aslam for 'Bol'.

The Big B was all praise for south actor-singer Dhanush, who was in Mumbai for his first-ever live performance for the award ceremony.

"And ... when complete Entertainer announced, Dhanush sings live from audience, a Kolaveri Di number but words to suit the occasion. Dhanush words were 'Why this Kolaveri, Kolaveri, Kolaveri ..B, .. big B ... TRP .. brilliant absolutely ..!! So lovable and so good!," Bachchan said.