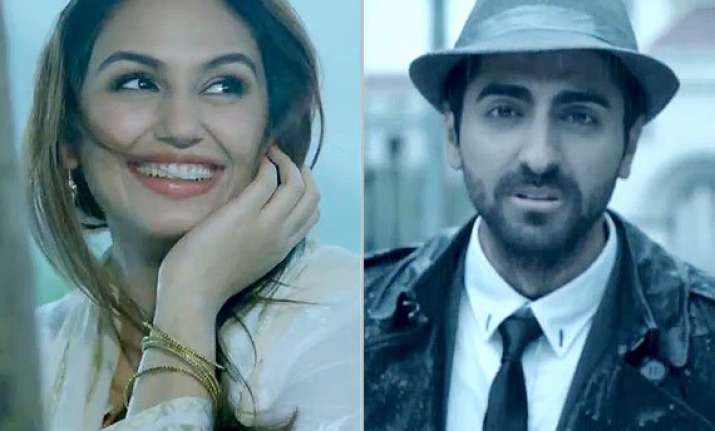 New Delhi: Ayushmann Khurrana's latest single 'Mitti Di Khushboo' looks brilliantly soothing.
After giving us lovable tracks like 'Pani Da Rang' and 'Sadi Gali' in a queue, this offering sets this man apart from others working on the same line.
Neither truly romantic nor full emotional, 'Mitti Di Khushboo' is a soulful track with lyrics quite communicable despite being in a regional language.
Ayushmann seems to be completely taking over with all his charm and talent in this effortless composure of singing and acting alike. Also showing it in the extremely beautiful side is actress Huma Qureshi who enchants with her expressions.
Huma plays a Sikh girl and we felt like tapping her back whenever we had a glimpse of this charismatic lady in the song. The lady has used just her expressions to convey her feelings in the entire video and she has done this with absolute grace.
Mitti Di Khushboo sounds rich with emotions and love and one just can't resist going with the musical flow. Ayushmann Khurrana has come up with a simple song that has shows complexity of love but with much ease.
Calling it the man's best so far would not be an exaggeration since the video will take no time to make a place in the audience's heart.
Watch 'Mitti Di Khushboo,' the most soulful track by Ayushmann Khurrana yet, starring Huma Qureshi here…
Mitti Di Khushboo leaves you with a sweet feeling delved inside the pool of simplicity of love. Both the visuals and the vocals together carve sheer brilliance for singer-actor Ayushmann.
Ayushmann, who seems to be doing quite well in his acting career, has brought a composition that can evidently increase the graph of his singing prowess. And we bet after 'Mitti Di Khushboo,' his fans would madly anticipate for his next creation!