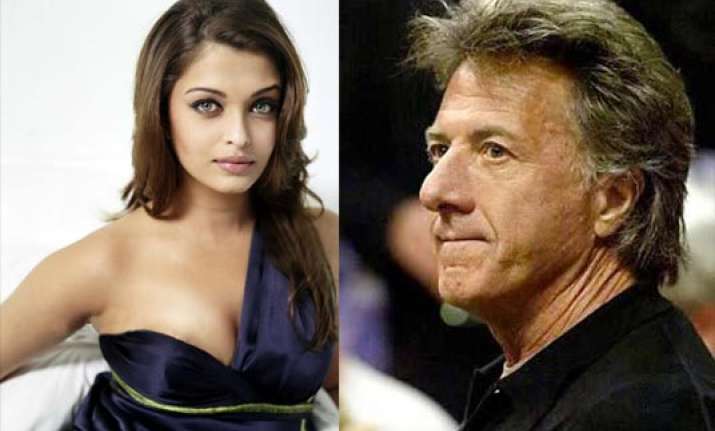 Aishwarya Rai Bachchan has worked with and met many distinguished luminaries of Beverly Hills and Los Angeles on her trips to Cannes and various other assignments across the globe. But she never got a chance to meet Dustin Hoffman.
On February 20, Ash, who was at the exhibition basketball game at the Staples Center in Los Angeles, bumped into Dustin and his son Jake. This was the first time she saw the giants of basketball fight it out in front of her eyes. But most interestingly, this night also saw Ash and Dustin bonding. An eye witness informs, "The two spoke for sometime about movies and global trends and newer market tapping agendas."
The two were also seen cheering for their respective teams and screaming their heads.