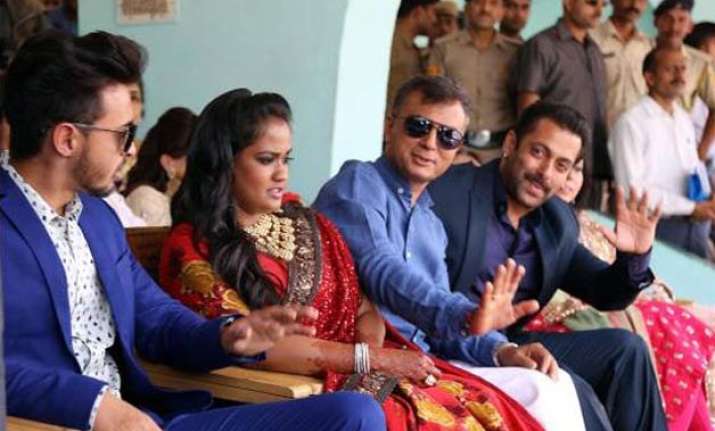 Mandi: Salman Khan left the people of Himachal in tizzy while attending the grand wedding reception of his kid sister Arpita Khan Sharma in Mandi.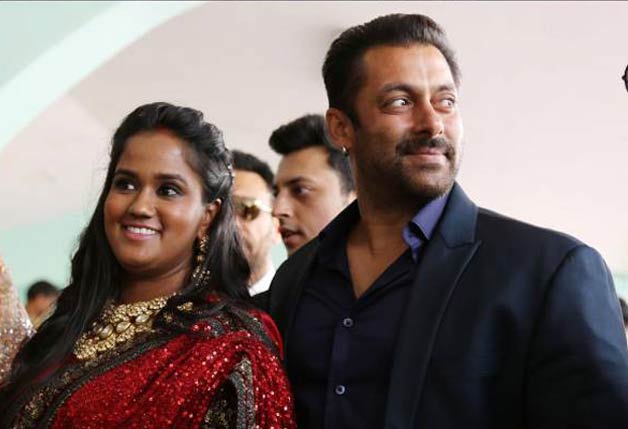 Clad in full-sleeve round neck T-shirt and blue jeans, Salman wore sunglasses as he was accompanied by brother Sohail at Himachal Pradesh's Mandi town, located on the Chandigarh-Manali National Highway-21, in the morning to attend his younger sister Arpita's marriage reception.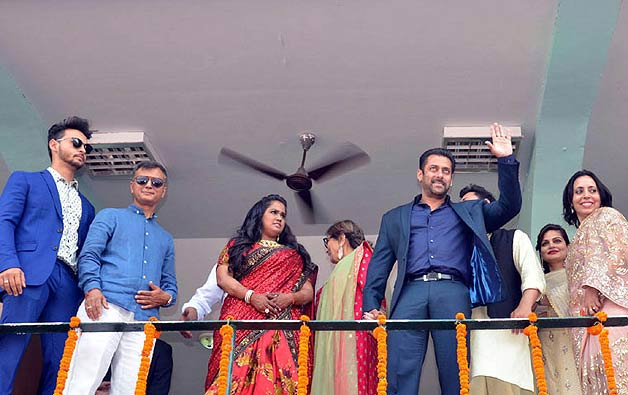 Interacting with the crowd at the reception venue, Salman, who looked suave in a suit at the ceremony, struck an emotional chord by saying: "I have come here to hand over my sister, who is my heart."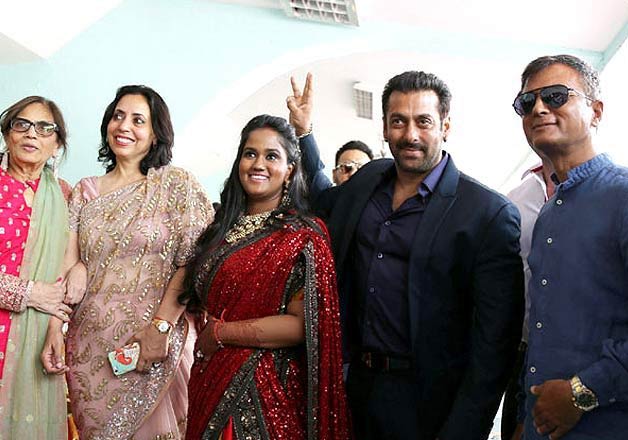 "I heard that people of Himachal are very good so are the locals of Mandi. It gives me a great pleasure to see the good people around... Now I have a connection with people of Mandi and Himachal Pradesh. I will do whatever I can do for you people."