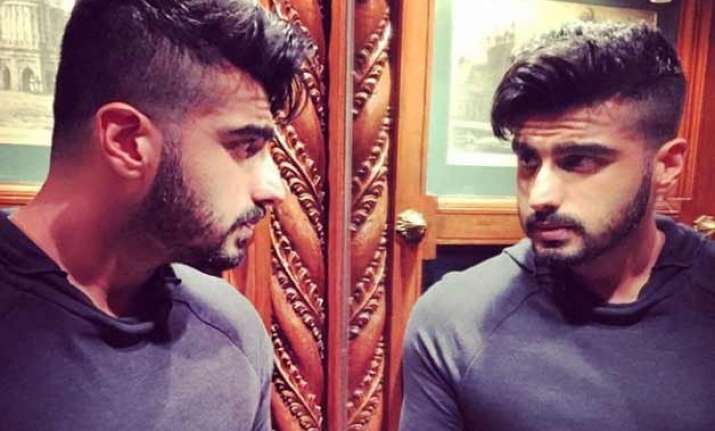 Mumbai: Actor Arjun Kapoor's latest mohawk-inspired hairstyle is not for any movie role. He says he wanted a change for the summer season.
 "I felt like cutting my hair because summer is here. I was growing my hair out for a bit and I got bored of it... it wasn't any thought out or planned. I just went to get my hair trimmed and I said, 'You know I'm kind of bored and it's going to get hot very soon, so let's get a hair cut'," Arjun told IANS.
 The 29-year-old debuted his new hairstyle via a Twitter post.
 He was in the capital on Saturday as the brand ambassador of the Earth Hour when he opened up to talk about his unique haircut. The "Ishaqzaade" and "Gunday" star also looked a bit beefed up, and there was also news that it is in preparation for an upcoming film.
 Asked about it, he said: "No, it is not for any film as such. It is just a part and parcel of the fact that I have been training for a long time, so I am bound to see more muscularity in my body."
 Arjun, who was last seen sharing the screen with Sonakshi Sinha in "Tevar", is said to have signed a project with the Yash Raj Films (YRF) banner.
 Refusing to divulge details, he said: "They (YRF officials) will announce the film very soon. I feel it's very unfair that an actor announces the film, it should be the producer to announce first, and then I can talk about it. The film will start in the middle of the year," Arjun said.
The rumour mills are also abuzz with news that Arjun may play the character of a dacoit in his father Boney Kapoor's next project based on the book "The Confession Of Sultana Daku".