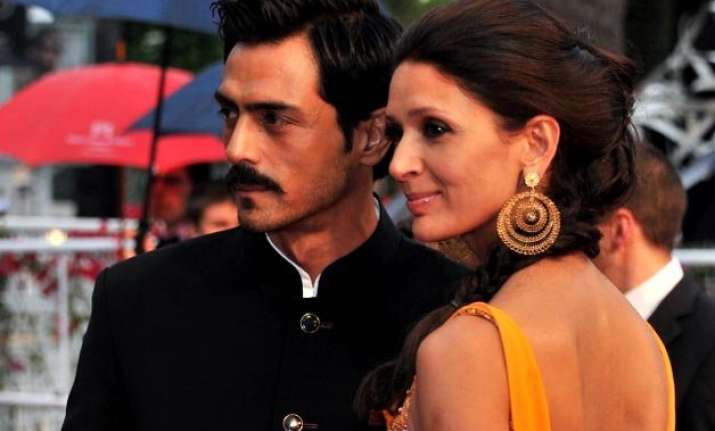 New Delhi: Arjun Rampal's fans who went in a panic mode after hearing his divorce rumours can relax now, as the rumours that made headlines are just rumours and nothing else.
According to some leading tabloids, Arjun Rampal and Mehr Jesia were heading for divorce. The rumours started doing rounds, after the couple was spotted in a Bandra court.
Arjun who is already miffed with the media for spreading false stories about his personal life and his relationship with his wife slammed the reports on Twitter in a series of tweets, "My wife and I where at Bandra court filing a divorce?Say,Midday&few others.U know it's really easy to find that out.Did u bother? #fakepress."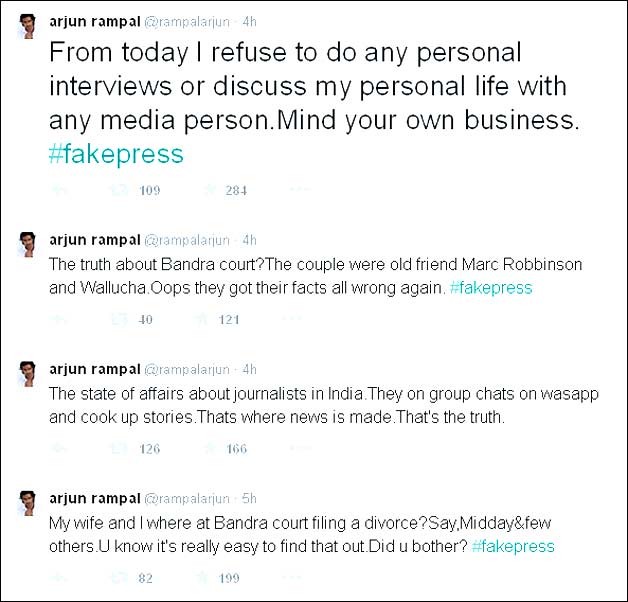 In another tweet he states, "The truth about Bandra court?The couple were old friend Marc Robbinson and Wallucha. Oops they got their facts all wrong again. #fakepress."
After such a mess, Arjun has made it clear on twitter that he won't entertain any personal interviews."From today I refuse to do any personal interviews or discuss my personal life with any media person. Mind your own business. #fakepress."
Actor Arjun Rampal married Mehr Jesia in 1998 and is blessed with two daughters Myra and Mahika.
We hope all the fake stories die soon!