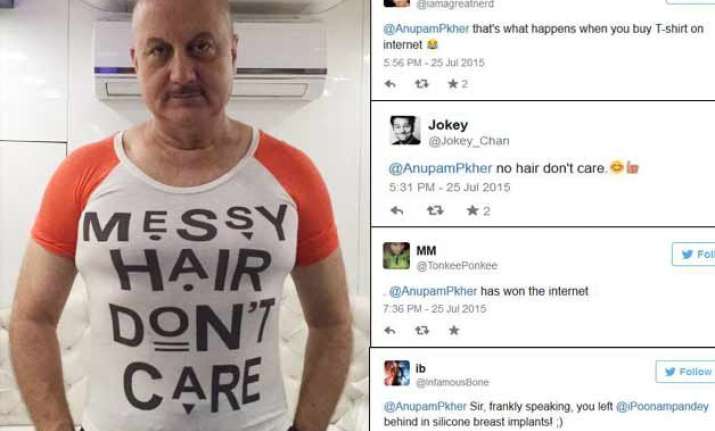 New Delhi: Twitterati seems to be keeping an eagle on the Bollywood celebs. After Neha Dhupia, Salman Khan and Shruti Seth it is  Bollywood veteran and the super host of 'Kucch Bhi Ho Sakta Hai' - Anupam Kher.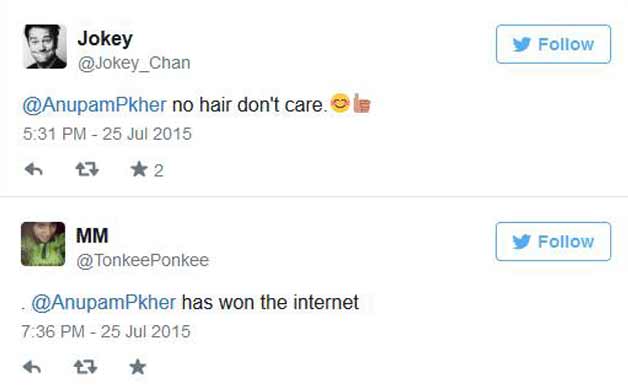 Yes, Anupam Kher who is known for his humorous side and witty tweets became the centre of attention recently on social networking website. We think he would have purposely done it to create some humour and get the attention of his followers.


He recently posted a hilarious picture of himself in body-hugging, funky t-shirt and broke the internet. The t-shirt had an interesting one-liner, "Messy hair don't care,"
seeing Anupam Kher in the body-hugging t-shirt, his fans started with their work of tweeting creatively.
But Anupam Kher was sporting enough to pull it off!