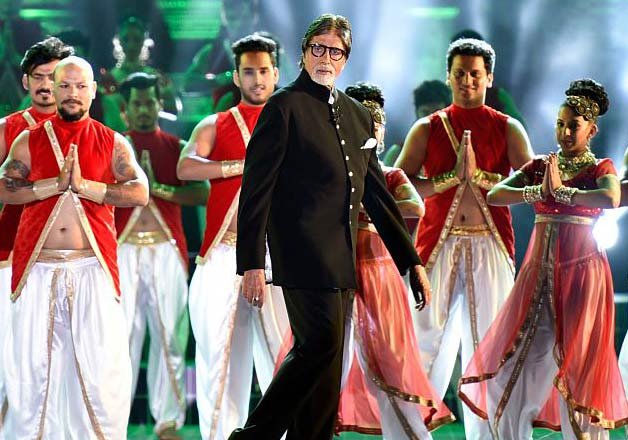 New Delhi: The second day of 'Make In India Week' turned dreadful when fire broke out on stage during the cultural extravaganza at the event.
It happened during a dance performance in the event and soon the entire stage was engulfed by a massive blaze.
The event was inaugurated by Prime Minister Narendra Modi on February 13, several Bollywood celebs were a part of this event including Amitabh Bachchan, Aamir Khan and Hema Malini.
The disaster management plan put in place ensured safe evacuation of the people at the event and no casualty was reported. Unfortunately, the show was stopped midway.
While everyone was in a state of shock after the incident, Amitbah Bachchan took to micro-blogging site Twitter, and expressed his astonishment about the fire incident.
In the first tweet, veteran actor confirmed that he is safe and wrote about his escape from the accident. He tweeted, "First Off : I am safe and well .. a providential escape from fire at Make in India event where i had just finished performing !"

Soon followed a series of tweet by Big B in which he expressed his thankfulness to God and his well-wishers for keeping him and other safe from such a frightening incident.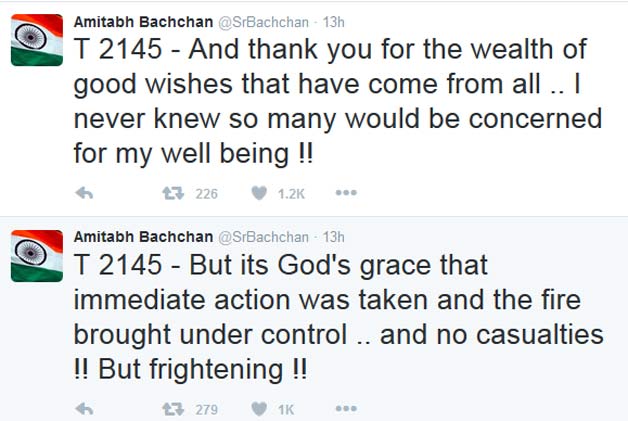 Currently, Amitabh Bachchan is busy shooting for his forthcoming movie 'TE3N', also starring Vidya Balan and Nawazuddin Siddiqui.