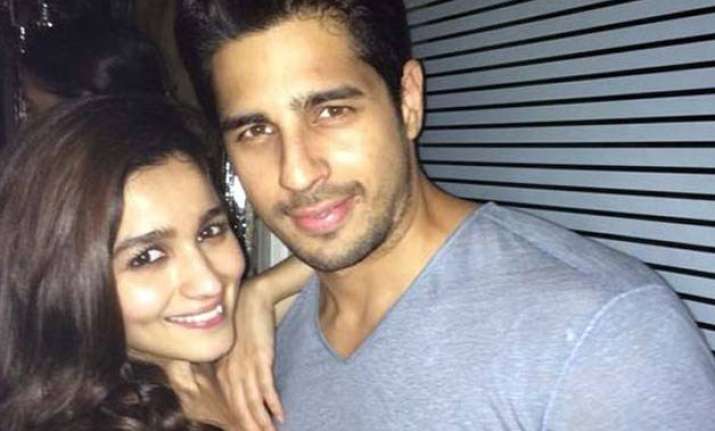 New Delhi: The glam industry is witness to several relationships, cold wars and love affairs. While some people are quite outspoken about their personal lives, there are certain celebs who prefer keeping their relationship under the wraps.
We are talking about the rumoured couple Alia Bhatt and Sidharth Malhotra.
The two are often spotted hanging out together; however, they have always rubbished reports of their relationship.
Apparently, Alia spends all her free time at Sid's place in Bandra, so much so, that she can be found there even if Sid is out for work.
While, recently there has been a buzz about Alia and Sidharth living in together, now the couple is making the headlines because of their secret vacation.
Yes! Alia and Sidharth have been spotted holidaying in New York.
This was revealed after fashion designer Prabal Gurung posted a pic with Alia on his Instagram account with a caption, "Miss @aliaabhatt My favourite actor across the globe. First Monday of the year just got off to a good start. #aliabhatt #bollywood #newyork #MoreWomen".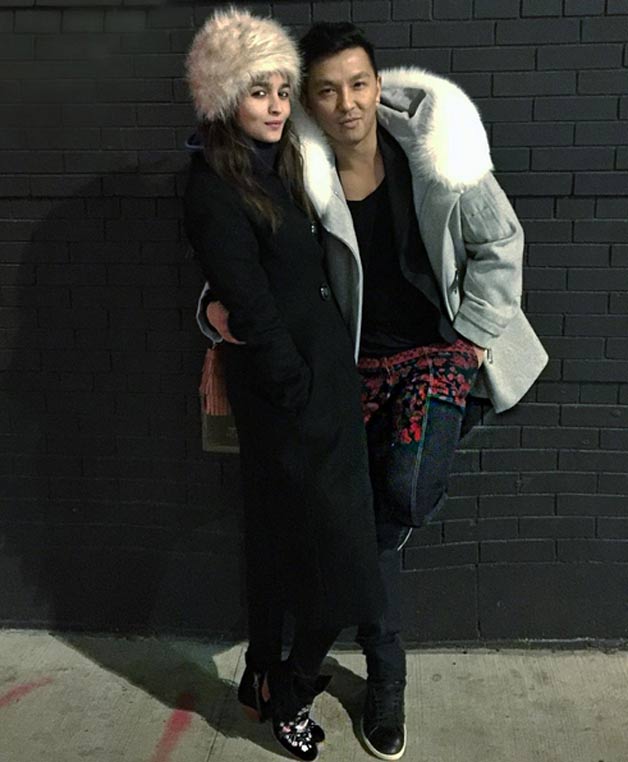 While one could get over her gorgeous looks in the furry beret, Prabal came up with another pic that grabbed the eyeballs.
This pic was of Alia and Sidharth along with Prabal himself and he had captioned it as, "And photo bombed by the hero @s1dofficial #newyork #sidharthmalhotra #aliabhatt #bollywood #aboutlastnight #moveovervarun #sotypart2".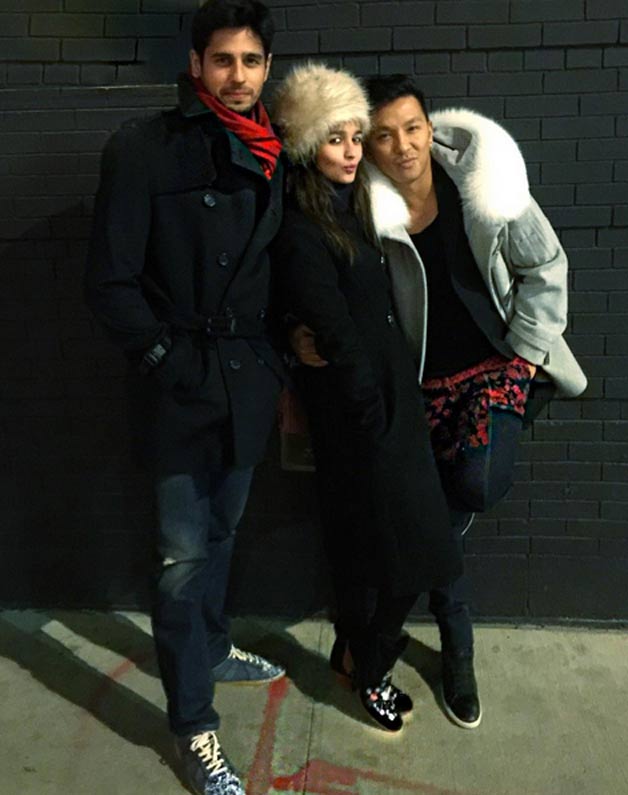 Sidharth looked dashing in his black overcoat, blue jeans and red muffler as he posed next to his rumoured lady love Alia.
Alia and Sidharth will soon be seen sharing the screen in 'Kapoor and Sons' also starring Fawad Khan and Rishi Kapoor.