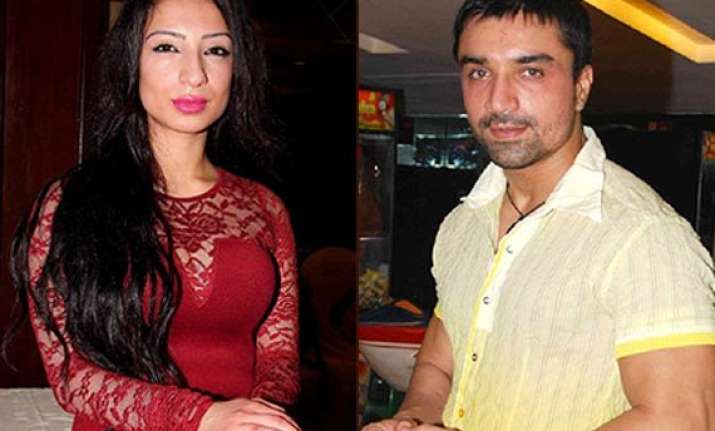 Mumbai: Bigg Boss 7 fame Ajaz Khan is back in news after his recent controversial spat with comedian Kapil Sharma. This time, it is a buzz around his upcoming film, 'I Luv dubai.'
And it's none other than the sizzling adult-film-star Shanti Dynamite who will be seen accomanying the actor in the film.
Ajaz Khan, who was seen on the silver screen in the film 'Ya Rab', will now be seen with the hot lady in 'I Luv Dubai'.
This film, directed by Ikram Akhtar marks the Bollywood debut of Shanti. The project was launched Sunday in Mumbai and there, Ajaz spoke about the film and his character.
Watch Ajaz Khan and Shanti Dynamite here.