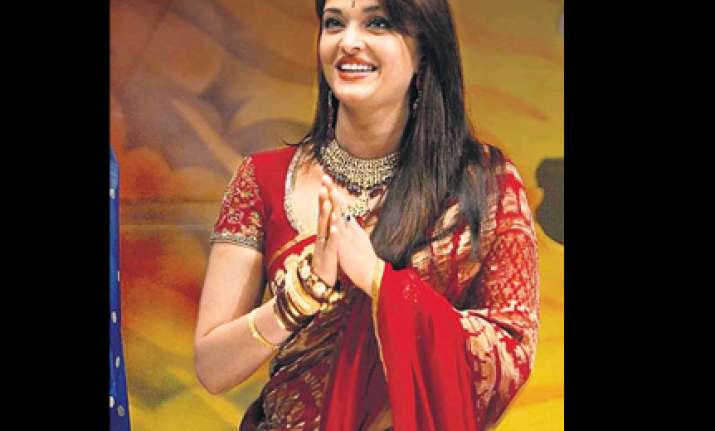 Bollywood star Aishwarya Rai Bachchan wears a sari created by Sabyasachi  for her second appearance on The Oprah Winfrey Show. 
Aishwarya will be accompanied by husband Abhishek  on the most watched talk show in America.
The first time she joined Oprah Winfrey, Ash had demonstrated how to wear a sari to much applause. 
This time again, she'll be wearing a sari which has been designed by Sabysachi Mukherjee (the episode airs in the US on Monday).
In the show, Aishwarya is reported to have worn  an emerald green three-fourth sleeve blouse with a white net sari. 
Designer Sabyasachi told DNA that he was working on Aish's costumes for two movies. "She'd mentioned to me that she and Abhishek were going to be on The Oprah
Winfrey Show and asked me to give her some outfits. I suggested she wear something Indian yet classic."
"I always suggest to all actors to wear outfits that represent our country and culture, especially when they are abroad. It adds a dimension to their personality as well," said
the fashion designer.