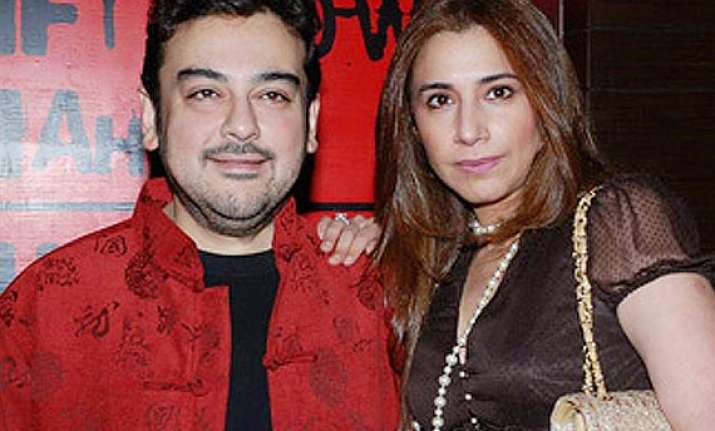 Popular Pakistani singer, Adnan Sami seems to be facing a great trouble now.
Sami, who was granted divorce with his estranged wife, Sabah Galadari on June 19, 2011, has been asked by the family court  to pay Rs. 64 crore as repayment and 'meher' to Galadari.
Galadari, who is a citizen of UAE, had filed a complaint against Sami for harassment, domestic violence and blackmail and considering this plea, the judge has directed Sami to pay Rs 1 crore as compensation to her for alleged claims.
'Meher,' according to Musilm wedding traditions, is an amount given to the women by his husband after marriage. In this case, Galadari has claimed that she was devoid of any such kind of money and therefore, Sami has been directed to pay Rs 10 lakh as meher to Galadari.
The singer has also been told to surrender his duplex flats in Andheri within the next two months. Adnan Sami is staying there with his third wife Roya Farabi. The 'lift kara de' singer refused to hand over the flats to Galadari after they had a splitsville, despite being gifted them to her prior their divorce.
Both Adnan Sami and Sabah Galadari have been enjoying an on and off relationship status as they married in 2001, got divorced in 2004 and then they re-married in 2007 and again they got divorced in 2012.  Galadari was represented by advocate Mrinalini Deshmukh and Sami has been represented by advocate Ranbir Singh in the court. Deshmukh said that Adnan has been directed to return Galadari the Rs 5.3 crore that he had borrowed from her.
Both Adnani Sami and Sabah Galadari remained unavailable for comments, Sami's advocate, Ranbir Singh said they are thinking on filing an appeal and will soon decide on their next step in this direction only after going through the order copy.