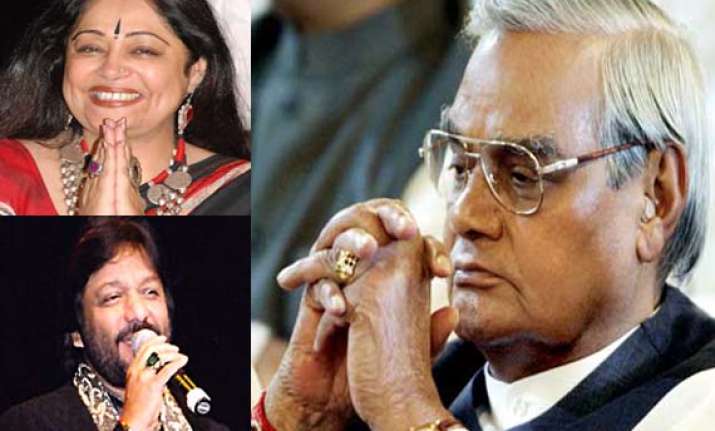 Mumbai, Dec 25 : Mahabharat serial actor "Shakuni" Gufi Paintal, actress Nishigandha Vagh, Kiron Kher, Baba saheb Purandare and singer Roop Kumar Rathod attended a get together at Juhu today to pay their tributes to the ailing BJP leader Atal Bihari Vajpayee on his 89th birthday.
Kiron Kher said, Vajpayee was not only a man with a poetic heart, but also fought for the people and made India a strong nuclear power.
The artistes recited poems writted by Vajpayee, while Amarjit Mishra screened a documentary on the BJP leader.