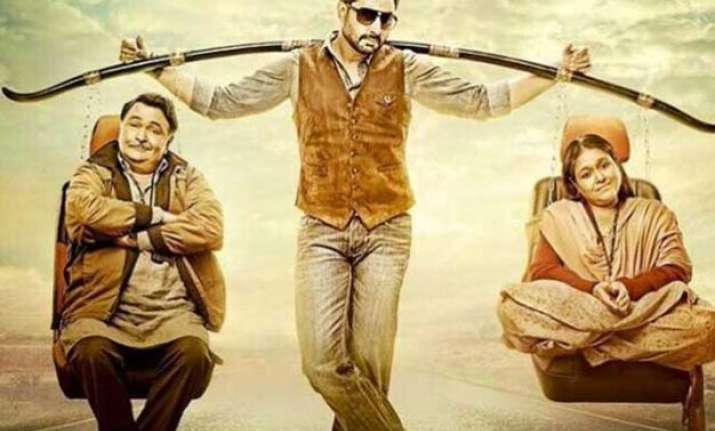 New Delhi: After dealing with faith in his debut film OMG - Oh My God!, filmmaker Umesh Shukla is back with All Is Well, which revolves around a modern family with Abhishek Bachchan playing the role of a present day Shravan Kumar.
The Happy New Year actor is playing the role of a devoted son to Rishi Kapoor and Supriya Pathak in the comedy-drama film, while Asin Thottumkal is his love interest.
"Abhishek is playing a modern day version of Shravan Kumar (a mythological character in Ramayana known for his devotion to his parents). He plays a son who gets troubled watching his parents fight and yet is very devoted to them. His character has to balance both, his parents and his personal life," Mr Shukla told PTI.
The director, who won critical acclaim for his satirical take on godmen in his 2012 hit drama OMG - Oh My God!, said he chose to do All Is Well because of its universal appeal.
"OMG - Oh My God! had a universal subject, that of God and faith. Similarly, All is Well tackles the theme of families and the complexities we have in them. I wanted a universal subject, one which will connect with people across all generations."
The film chronicles the story of a debt-ridden bakery owner (Rishi Kapoor), who misplaces the jewellery of his wife (Supriya Pathak) and then undertakes a road trip along with his hassled son to find a solution.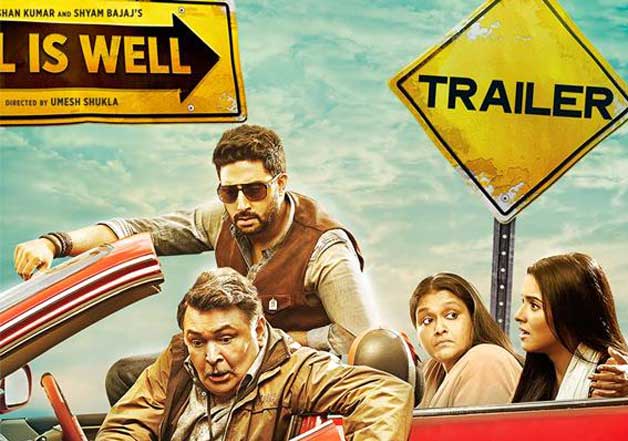 Mr Shukla, however, denied any comparison with this year's hit road-trip movie Piku, which starred Amitabh Bachchan and Deepika Padukone and said that the subject of both the films are different.
"Yes, both movies talk about parent-child relationship and feature road trips, but the subject is completely different. Every romantic film will have 'I love you'. Similarly, every road trip movie will have a journey and some complications. Our film would've released earlier, but it got delayed due to some reasons," he added.
The director said that he does not feel "any pressure at all" after his successful movie OMG - Oh My God! which starred Akshay Kumar and Paresh Rawal in lead roles.
"There is no pressure at all. I am aware that expectations are there but I am confident of the film. As a filmmaker it is extremely important for me to explore other genres while still delivering a good film," he said.
The director said Abhishek was always the first choice for the movie and pairing him with Rishi Kapoor came as a bonus as the two had a crackling chemistry.
"Abhishek was always there on my mind for the role because he is one of those actors who can pull off both a Guru and a Happy New Year with ease. I needed this quality in my character too who can be both emotional and funny. Rishi and Abhishek share a very good chemistry and the audience will enjoy watching them," he concluded. All Is Well is scheduled to release on August 21.