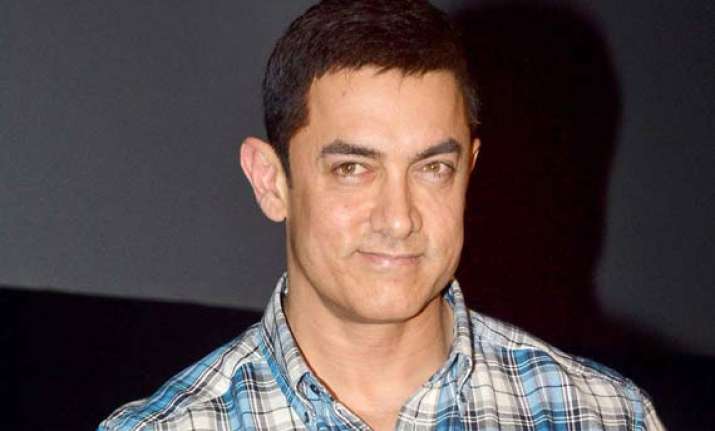 New Delhi: He is the current undisputed king of box office with Dhoom 3 and has many more biggies up his sleeves to reign over for long, so what is the point of retirement for Mr. Perfectionist Aamir Khan.
Shocked and confused, right? But the actor truly felt once to bid goodbye to his acting career. It was during the promo launch of his much applauded Satyamev Jayate Season 3 at which Aamir narrated an incident that led him to take this decision.
The actor while interacting with the media persons at the promo launch recalled an incident while shooting for Rajkumar Hirani's 'PK' in Rajasthan saying, "I remember when I was shooting for 'PK' in Rajasthan the media there did not ask any questions about 'Dhoom 3', which was about to release. They did not even ask me why I was in Rajasthan... they asked me only about 'Satyamev Jayate' and that time I realized they (media) do not have interest in my film career and time has come for me to retire."
The actor felt that people are looking at him more than as an actor and that he has an additional responsibility towards society. The event became emotional when Aamir Khan got teary–eyed while recalling an issue which will be discussed in the show when it airs in September.
While we have seen Aamir's eyes getting wet on the show, however, the same thing wasn't expected to happen at an event. But the mood was lightened up after a 'PK' question cropped up.
The actor also applauded Rani Mukerji's "Mardaani" and wished that teenagers could also see the flick so that they could understand about human trafficking.
The show, which highlights social issues prevalent in India and discusses possible solutions will have celebrities like
Deepika Padukone
,
Parineeti Chopra
,
Kangana Ranaut
among others not because they are celebrities but they are related to the issue and will be contributing for the show.
Moreover, during over 90 minutes of the show, he will be live with the people and will get opinion and suggestion from them immediately.
We just wish Aamir Khan and the team all the best.